Festival events are something everyone looks forward to but the planning is a whole different ballgame. With months of planning, and sometimes no sleep, you've a lot to deal with.
After learning from the experiences of numerous event planners, we have produced this introductory guide. Here, we plan to help you learn what festival events are there and how to plan them.
We will cover all types of festival events. The event planning guide towards the end will be common to all.
However, you need to keep in mind that all festival events are very different from each other. To help with the specifics, we've linked guides for some of the festival events.
A. Some famous public festivals around the world
These public festival events are popular and their planning only occurs in certain geographies. They usually celebrate the cultural heritage of the place. If not, they're just fun celebrations that the people love so much that they keep celebrating every year.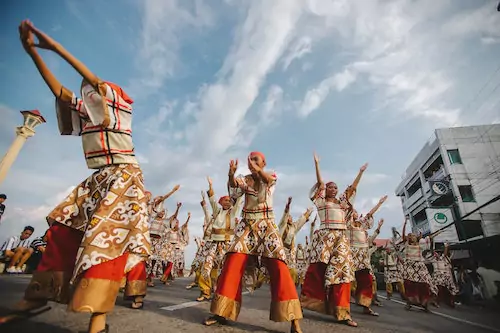 The Carnival of Rio de Janeiro is an annual festival in Brazil. It is one of the most famous festival events. The events of this festival require planning elaborate parades, samba performances, and parties. People show up really vibrant costumes, resulting in the viral photos we see every year
La Tomatina from Spain is a unique festival. It's a friendly food fight where people throw tomatoes at each other. It repeats itself every year during the last week of August
Mardi Gras is celebrated in a lot of places but the New Orleans, USA celebration is the most famous. Did you know it's also called Fat Tuesday? In this event, people have lively street parties with colorful masks and parades
Burning Man as the name suggests, is marked by the burning of a giant wooden effigy. This annual event takes place in Nevada, USA. It is to promote self-expression and community building through art and music
The Cherry Blossoms Festival from Japan follows the tradition of picnicking under cherry blossom trees. Tokyo and Kyoto have the most famous events
There are many more creative festivals. You can take inspiration from festivals around the world. This will help you include some fun elements in your future festival events.
B. Planning popular Indian festival events
We Indians take our events very seriously. There are over 24 national festivals in India. The smaller community festivals run in thousands.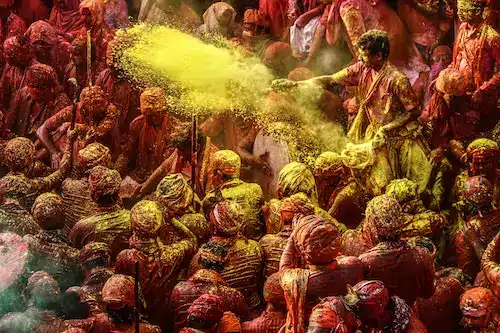 Some of the major festival events that are the highlights in India are as follows:
C. Trending out-of-the-box themes for your festival events
You can find endless themes for festival events. But here are some you've never heard of. They might be a little hard to execute do their their novelty, but it'll definitely make for a unique event.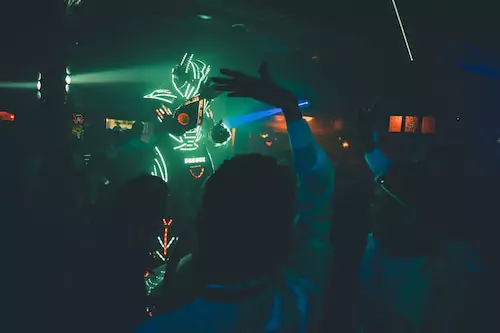 1. Time travel theme
Set up different sections throughout the event deducting different periods of time. They should have attractions, games, and entertainment from that period of time.
2. Pixelated reality
Use large-scale pixel art installations as event decor. Distribute free t-shirts with pixelated art to encourage a dress pixelated dress code.
Accompany this with retro lounges and all things tech-savvy.
3. Underwater wonderland
Create an immersive underwater experience with blue lighting. Hang realistic-looking aquatic animals from the ceiling.
Needless to say, the event menu should have seafood in it.
4. Tech-Infusion
This generation loves technology. With the rapid advancements, the expectations of attendees is also increasing.
You can meet these expectations by making use of:
Virtual Reality (VR) games
Interactive AR games
Drones
5. Eco Fest
The modern society is very eco-conscious. Here's a free guide to creating sustainable-themed events.
6. Urban Jungle
Find a venue with lots of greenery, Then, create urban aesthetics with street art, graffiti murals, hip-hop battles, and food trucks. It will look great combined with the lush greenery.
D. Guide to planning a successful festival and events
Planning festival events require a lot of capital investment and dedication. We can't help you with the effort it takes. But, we can streamline the whole process for you.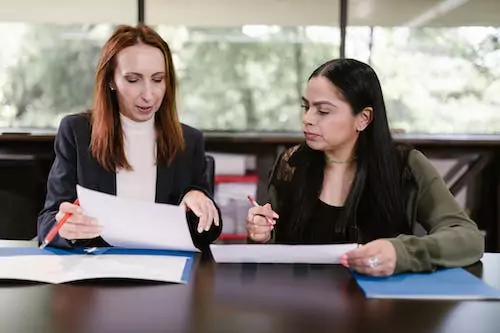 Here's a 6-month timeline leading up to your festival event. With careful planning and execution along these lines, you can organize successful festival events.
1. First month of planning festival events
Begin with defining what your event goals and target audience are. You will need to work closely with your clients for this. For difficult clients, read this guide for effective client management
Your goal during this step should be to develop a well-defined budget. This requires a different skillset altogether. Learn how to create an event budget with us.
During this month, you should also start looking at potential event venues. They should satisfy your space, location, and facility needs.
Negotiate and secure a good deal with the vendors. We have some good advice on vendor management here from one of our Indian EventTubers.
2. Second month of planning festival events
Now that your basics are in planning, start planning the theme and design of festival events. This will include deciding the event theme, decor elements, and aesthetic.
We highly recommend creating a visual mood board. This will help you communicate better with your clients and vendors.
You can then proceed to hire and finalize vendors for executing these ideas. You'll definitely need vendors for the following:
Catering
Entertainment
Decoration
Audio/visual/tech team
Hospitality staff
Security
If you're contemplating having celebrities, here's a list of the best artist management services for events.
Another major task for the month will be fulfilling all legalities. Based on the type of your event, you will have to get certain permits and licenses. Some of them me include health or alcohol permits. You can find the comprehensive list of event permits in this food festival guide.
3. Third month of planning festival events
This is the right time to start developing the marketing strategy for your event. This will include:
Social media campaigns
Press releases
Partnerships
Sponsorships
If you're struggling with the process, here's how you can develop the perfect event marketing plan.
Here are some additional resources you will need at this step:
Our pro tip here is to utilize both online and offline marketing channels for your event. Planning large-scale festival events requires both!
4. Fourth and fifth month of planning festival events
Please note the responsibilities of the second and third months don't end when the month does. Rather, you will continue working on them throughout till the day of the event.
Due to your constant efforts, you will have better clarity at this point in time. It's a good time to develop an event timeline. Break it down to the smallest of things so you don't miss a detail.
5. Six month of planning festival events
Begin this month by building a community of your attendees. Give them teasers and entertain them ahead of the festival. You can do this on social media.
On the day of the event, you will have to do a final walkthrough. Ensure everything is in place. This includes:
The event space is ready
Stages and booths are set up
Decor is done as per the requirements
Food and refreshments are available
Speakers and celebrities are on their way
Security personnel and processes are working
All the tech is working
Weather is clear (if applicable)
Ample parking space is there (if applicable)
6. What happens after?
Your work doesn't get over when the event does.
If you want to be a successful event planner, you need to build a habit of collecting feedback. Not just from the attendees, but also from vendors and team members.
It'll be nice to hear some appreciation but take the criticism more seriously. Find your areas for improvement and work on them.
In addition to this, review the event's financial performance. You'll be able to make better financial decisions the next time around.
Lastly, give every stakeholder a token of appreciation. This includes the attendees, vendors, volunteers, and staff. It could be a gift, a future discount, or even verbal communication.
E. How do you organize an effective event?
The first step is to have your event concept clear. Stick to the core vision, the rest of the elements can change.
Then, a good practice would be to have a comprehensive event checklist. Maintain a Google sheet your team can access. Keep on revisiting it to see that nothing is missed.
We also recommend you work on building healthy relationships with vendors. Open communication and clear expectations will help in this department.
Lastly, remember that events don't always go as per your planning, especially festival events. Be adaptable and ready to face last-minute mishaps. You can sit down a month in advance to imagine worst-case scenarios. Then, develop contingency plans accordingly.
With this guide, we hope we can turn your attention to details.
EventTube supports your passion for creating memorable experiences.
We are sure of your abilities to plan a large-scale festival in just six months.
If you need a guide for a specific type of festival or public event, reach out to us directly through our Contact Us form.
For more helpful event planning guides, drop your email ID below. Get all the goodness delivered to your inbox, once a week, every week.
Happy event planning!