What is event planning is the question we will be addressing today.
Everyone wants to get started with a career in this field. But not many are willing to know the basics.
If you're beginning to start your career or event thinking of hiring an event planner, this is a must-read.
Another bonus we are here to provide is multiple linked resources. We don't just leave you with the basics but also take you more in-depth with the resources.
We've curated multiple guides over the years for various aspects of event planning.
But, let's start with the most important question for now.
A. What is event planning?
Event planning entails the process of organizing and coordinating various aspects of an event. The goal is to execute an event successfully.
This field is not restricted to a particular type of event. Rather, it covers different events like corporate events, weddings, college events, personal events, festivals, and more.
Event planning has a lot of tasks and considerations under it. You will find the next segment helpful in understanding the components of event planning.
B. What services are offered under event planning?
Understanding what event planning is is incomplete without the knowledge of the sub-tasks. As an event planner, you'll be a thinker, buyer, seller, leader, and worker.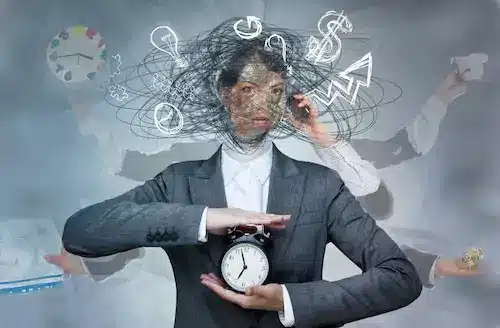 So, let's delve deeper into understanding what an event planner actually does.
An event planner's first duty is to conceptualize the event along with the client. The goals, target audience, theme, and vision for the experience need to be finalized. A lot of the time, you might have to deal with difficult clients too
Identifying and allocating various costs well within the budget is also part of the role. You can use this event budgeting guide if finance is not your strong suit
You'll also have to secure the best possible venue. It should fit both—the client's expectations and the budget. While shortlisting, you should categorize the venues as we have for best wedding venues in Delhi-NCR
Logistical details are also the responsibility of the event planner. You'll need to look at details such as the event date, time, equipment, furniture, and accommodation
Event planning is not a one-man job. You need vendors for almost everything. From food to photography, vendor management is a large part of your job. You might find this event vendor checklist helpful
Every event planner must also be a marketer. You will need to create a buzz around your event to attract attendees. There are a lot of ways to do that. You'll find all of them in this ultimate event marketing guide
Registration and ticketing is a step that goes hand in hand with event marketing. You can take ownership by having your own ticketing process. Or you can take the traditional route of choosing the best event ticketing platform for your event
Entertainment is an integral part of keeping your event audience hooked. You can use this guide if you want to hire a celebrity for your event
Each day leading to the event requires a lot of hard work and planning. But, on the day of the event, all event planners are restless. That is because on-site management is the last but most important part of event planning. It requires you to oversee everything and troubleshoot issues
C. How to get started in event planning?
An educational foundation is highly recommended if you have no experience in the field. You can build one through courses, books, and online resources.
If you haven't exactly done event planning courses, courses along likes of marketing, management, and hospitality also help. These are related fields that might increase your chances of getting hired.
Since a career in event planning isn't very talked about, especially in India, we have a guide for it. Go through this event planning career guide to become aware of the path.
However, no matter how much you study, this field is highly practical. You will need to do lots of internships and volunteer for events before you start getting paid. The big paycheques only come after a lot of experience.
If you're part of an institution, use that opportunity to plan small-scale or cultural events. You can even organize events for friends and family to begin your practice. Later on, you can also add it to your portfolio.
Talking about the portfolio, you need to have photo documentation along with testimonials for each of your events. A strong portfolio will help you build credibility in the industry. You can also use this as an opportunity to diversify the kind of events you organize.
Event planning is not known for its solitary nature. Socialization sits at the core of what event planning is. You can join communities like the International Live Events Association (ILEA) or other local communities. This will help you network and ultimately get projects.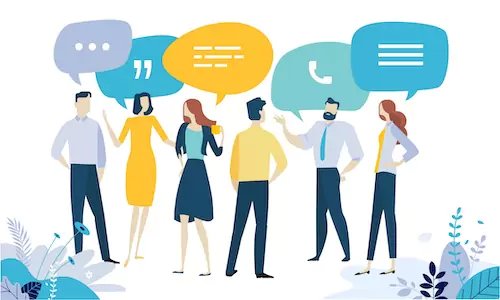 You can also join our global community for free on Instagram and LinkedIn. For added perks, sign up for our newsletter below to know what's cooking in the event industry.
We also feature budding event planners on our platform with their faces and stories. If you're interested in something like that, fill out this form. It's absolutely free!
Another good way to network is to take things offline. Attend as many events as you can and interact with the planners. You'll not only learn new event trends but also make friends in the industry.
If you're not looking for an event planning job, you can also start your freelance event planning career from home. The linked guide will tell you how to do that.
D. How to organize the best events?
As much as we wish we didn't have to say this, we have to break it to you.
There's no fixed recipe for organizing the best events.
Every event is different, based on the type, concept, and scale. All you can do is get into the details of it and master each.
But we won't leave you with this generic piece of advice.
We have actually done our homework to give you the best guides for the major categories of events. Do click on the links below to head to the curated guides and resources for the following:
Large-scale public events
E. Apps and AI tools for event planning
The past year has witnessed monumental changes in the intelligence sector.
A lot of people feel threatened that they'll lose their jobs to AI.
Those are also the people who haven't yet figured out how to use AI in their jobs. AI can go hand-in-hand with you.
That'll make you an even more efficient and useful event planner.
And no, we aren't just talking about Chat GPT giving theme recommendations for your event.
That's not even the tip of the iceberg,
There are already hundreds of AI tools ready to be used by event planners. Here's a list of all the ways in which event planners can use existing AI tools.
F. Event planning under a budget
Did you know, that under the event planning trends of 2023, cost-cutting came out to be a top trend?
The event planning industry has been keeping up with the financial trends of the world. Thus, knowing where to reduce costs without ruining the experience is important.
When you're conceptualizing the event, know what sits at the core of the event. This will later help you simplify the event as much as possible. For example, if the client wants a beach-themed event, beachy vibes are important but having a photorealistic mermaid cutout perhaps isn't.
You will need to eliminate or scale down elements that aren't essential to meet the event goals. Try to focus on only those things that truly add value to the event experience. If there are cheaper ways to do it, go for it!
Creative cost-cutting also comes to the rescue. DIY decorations can save you big bucks. Look at this simple recycled event decor. Not everything at the event needs to be larger than life and pricey.
It is also a good idea to invest in digital installations and decor that can be reused for events. Lighting as event decor is also a leading trend that may help cut costs.
In matters other than decor, we highly advise you to invest in in-house talent. For audio-visual needs, photography, or marketing, you need not hire new people each time.
If hiring isn't an option for you, focus on building lasting networks and connections. Event vendors are your new best friends. Try to get them more and more work so that they keep in touch and offer discounts to you.
Another golden advice is to read the calendar like a book. Know if any competing events are around. You can also pick off-seasons to get cheaper venues and vendors for your event.
If you'd like a sample of a budget-friendly event plan, read our pocket-friendly Holi event guide.
G. How do I advertise myself as an event planner?
Differential in the field of event planning doesn't easily. But, as we said, marketing is a big part of what event planning is.
Here, instead of marketing your event, we want to teach you how to market yourself.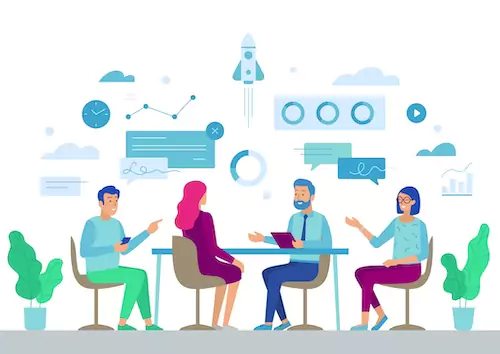 We've already covered the basics of portfolio making. But, we also need to teach you what visual storytelling is. Big talks will only take you somewhere. But if you're able to tell a story through your event pictures, you are on the right track.
For example, event planner A says that he has organized 50 weddings and is skilled enough to organize more.
Event planner B says that he organized a wedding event for a couple with a broken separated family. He got everyone together and also documented their preferences in the dream wedding. This event planner manages to accommodate the needs of everyone. It later resulted in the two families also wanting a joint Reception party.
Event planner B didn't just say he organized a wedding, but also explained the "how" and "what" of it so well.
Event planning is an emotional industry. You're giving people events they'll remember for the rest of their lives. Emotional marketing should definitely be part of your elevator pitch.
On an online level, it'll definitely help to have a buzzing social media presence. For more clients, choose platforms like Instagram, Pinterest, and Twitter. To network with more event planning professionals, write your experiences and ideas on LinkedIn creator mode.
Lastly, what you really need to remember is this advice. Word-of-mouth marketing is the best marketing. You will have to go above and beyond to deliver the best client experience. That not only means organizing a perfect event but also dealing with clients and their families politely.
H. Top 3 ideas to make your event planning more efficient
Remember how in school we had a little notebook where we wrote all classwork and homework? Turns out, it's not so wise to leave that habit behind.
We highly encourage you to have a comprehensive event timeline. Under each item, write all the actions you need to take and their deadline. It's best done on Google Sheets so the team can update this tracker remotely. This tracker will help you stay organized and prevent last-minute rush jobs.
Your event planning journey will also become smooth the day you master vendor negotiation. You need to clearly define your terms of working together, payment, and event requirements. This is best done through the form of a contract. Verbal communication is not enough.
Once you learn what is event planning, you'll learn that a lot of the "planning" is about hypothetical situations. This is important so you can be prepared for mishaps and emergencies. It could be as simple as rain on the day of the event or as complicated as an injury to attendees. You can't believe that all events go rosy if you plan well. Taking the worst-case scenarios into account and being prepared to tackle them is just as important.
I. How easy event planning can make your life?
Once you're done reading this section, you'll be convinced to become an event planner. And if you already are one, you can always use this list to convince your clients to hire event planners.
The expertise and experience that event planners bring to the table is unmatched. Since they know the drill already, they are better are managing and conceptualizing events. Common folks get so indulged in their dreamy idea of an event that they don't realize what's practical and what's not. This leads to lots of disappointments
Another name for event planning has to be stress and tension. You wouldn't believe the number of families and friends that break into fights during event planning. With an event planner on board, clients can focus on enjoying the event
Hiring an event planner is actually cost-effective if you look closely. The amount you pay for their fee is nothing compared to how much vendors overcharge individuals. The event planner can use his or her connections to get the best deals from their vendors
Event planners have an eye for details. The client can worry about details all they want, but event planners do the actual execution from decor or catering. Clients get the luxury of having choices and giving ideas for improvement by hiring an event planner
An event will be memorable and seamless only if you have the time to enjoy the event. Give event planners the work of worrying and running around. Clients need to be in the moment to truly enjoy what they paid for
Now that we have marketed an event planning career to you, it's your turn. Time for you to market yourself as an event planner.
It won't be an easy journey as a lot can go wrong. But, take the leap of faith and enter this highly profitable industry.
You can always come back to EventTube to fill the gaps in your event planning knowledge. We regularly post different event planning guides.
To utilize your time on social media better, look at our event insights on Instagram.
We will try our best to make your event planning career smoother and more prosperous.