Event planning on a budget was always a thing. But, cost-cutting emerged as an actual event trend this year.
Yes, it has become extremely crucial to maintain that reserve amount in all business.
But, how can you do it as an event planner without ruining the overall experience?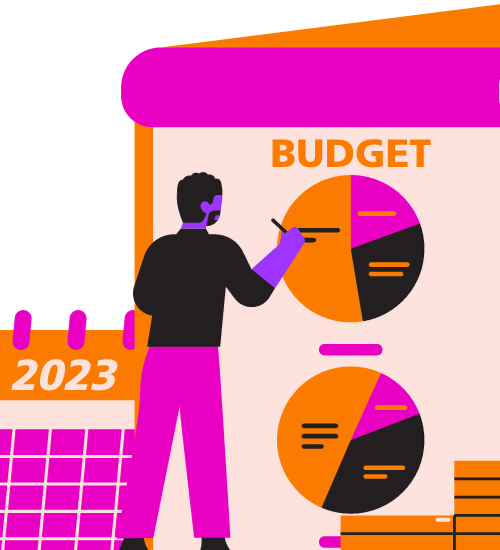 Here are 21 ways for you to apply today:
A. The venue matters

When choosing your venue, don't go for the first obvious choice that you have.

Googling venues near you should be the last resort.

You can find some of the hidden gems simply by asking around and applying your creativity.

Look at this cafe for example. It's being used to hold meet-ups and even engagement ceremonies.

Sometimes it's much cheaper to transform unconventional spaces than pay for the easiest option.

It's also a good idea to step out once in a while and keep an eye on spaces. You need to have the vision to creatively utilize spaces.

When you do, all that's left to do is reach out to the team.

Negotiate lower rates and show them the long-term benefits of letting you utilize their space.

B. Your timing matters

It's a good idea to start looking for vendors early.

The more you delay, the more you're going to spend.

You can easily avoid expenses just by booking the right people at the right time.

And the right time is often earlier than you think it is.

Meetings are your best friend

C. Assumptions can become very expensive sometimes.

Your vision about something may not always be the same as what the other person sees. For example, your idea of "gothic decor" can vary considerably from the decorator's perspective.

It's better to spend a few minutes extra on that call or Google meeting. Go to that extra length, and discuss the details.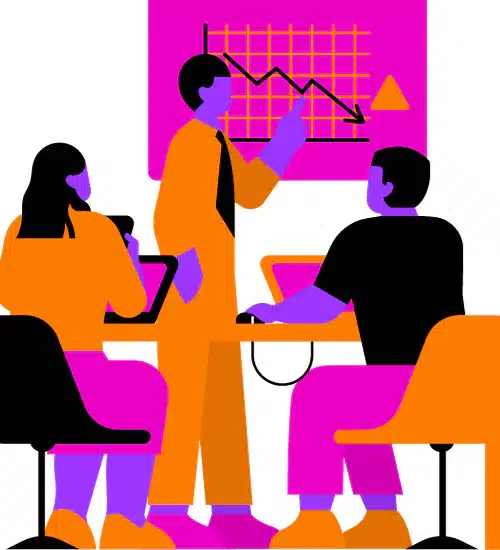 Yes, you must delegate tasks. However, it should be accompanied by ample communication.

D. In-house or not?

Sometimes a lot of venues offer mandatory in-house services like catering or decor.

Does it seem like a load has been taken off your shoulders?

Not really.

Oftentimes, it's only a way to make extra profit by the venue owners.

You must compare the industry rates of these services.

See what's the best option for you before you go for anything that comes your way.

Try to work out a better deal here or simply outsource services. It'll save you a ton.

E. Off-beat locations for event planning on a budget

Yes, hosting events away from the city is significantly cheaper.

However, it can become more and more expensive if you forget to factor in a few things.

If the guests of honor require travel and accommodation by you, this can become a problem.

Their commute and then further commute to your far-off location can become expensive.

In such cases, you need to find a middle ground. Find places with good connectivity to train stations, airports, and highways.

F. Do you really need the #1?

Buying the best experiences and entertainment doesn't mean buying the most expensive.

If you're having a speaker or celebrity at your event, you need to ask yourself this question. Do you really need the biggest celebrity? No, you just need an impactful one.

Find someone 'relevant' not the most 'famous'.

This same logic applies to the car you hire for their commute and also the hotel. Get reputable hotels and decent cars. But, stop chasing the number one facility.

G. Invest in a community

You can save a lot of money you put into event marketing by following this strategy.

Understand that your event doesn't begin with planning and end with cleaning. Between two events, you need to continue your efforts in building a community.

This way, you'll have a lot of repeat guests. Word-of-mouth marketing will also happen better.
It requires very little investment and scattered efforts throughout the year.

It's much better than shelling out huge amounts of money each at once year after year.

H. Automate processes for event planning on a budget

Event planning requires teamwork. But if you want to do event planning on a budget, you've got to learn the latest technology.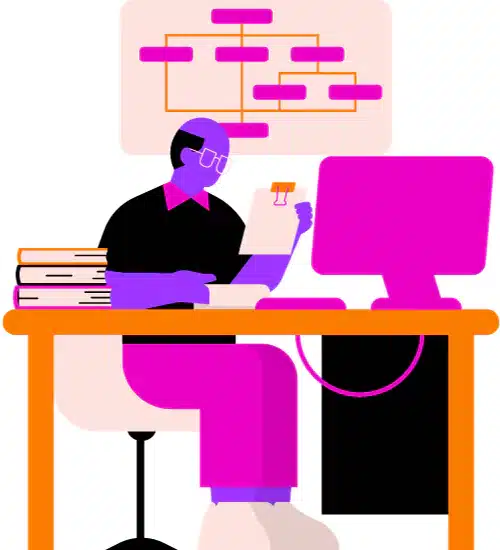 Auto-generate images and posters using AI in event planning. You can automate the registration process with a ticket generator. For social media engagement and ROI calculation use Hootsuite.

You can utilize the time you saved here on more cost-saving activities like negotiation.

I. Strive for unusual sponsorships

Yes, you're going to find brands in your industry to sponsor your events.

But, there's a rise in having completely random brands as sponsors.

For example, you'll see energy drink brands/products having sponsorship stalls at edu-tech events.

They're not really in the same line of field. One would expect more book-ish or stationery brands here.
However, the event puts them together with the established link of "getting the energy to do homework".

You can also use your creativity to link your event to seemingly random brands.

This gives you more options when you're event planning on a budget.

J. Catering on a budget

You've to learn the various catering options your event can have.

A-la-carte is often the most expensive way to go about it.

Buffets are reasonable when dealing with large crowds.

Pre-packed meals can be cost-effective options for certain events.

Choose a catering style that suits your event and the budget alike.

Whatever option you go for, make sure to reach out to local brands for catering. They reduce transportation and catering costs by a large margin.

K. Long-term event planning on a budget

We know how it sounds, but spending is actually a good saving strategy.

If you're buying equipment, buy one with a longer lifespan. Hypothetically, a speaker for INR 10,000 will last 10 years. At the same time, a speaker worth INR 20,000 will last you 40 years.

What will you go for?

Tough choice. And yes, it depends a lot on your existing liquid income too.

However, as a cost-cutting measure for the long term, go for the latter.

The same applies to rental versus buying, Renting requires repeated investment. This is a good choice if your work is seasonal.

But, if your frequency of usage is very high, you must start weighing the pros and cons of renting.
L. Reduce the days

If your event has multiple smaller events, it's a good idea to club them.

For example, you can have Mehendi and Sangeet together for a wedding.

You'll save a lot on the venue and catering costs.

Try to apply this idea wherever possible. It has little to no effect on the attendee experience in a lot of cases.

M. Your team output matters

While putting together your event planning team, efficiency should be a priority.

Hire people who can handle multiple departments. Get people with multiple skills, rather than a separate employee for each skill.
Get a smaller, more efficient team as opposed to a big group.

A smaller team is also easier to manage and mold according to your requirements.

N. Work remotely as much as possible

Event planning can absolutely be a work-from-home business. You don't need to spend on an office this way.

You can have a designated space in your home for official meetings. Or, you can rent a meeting room instead.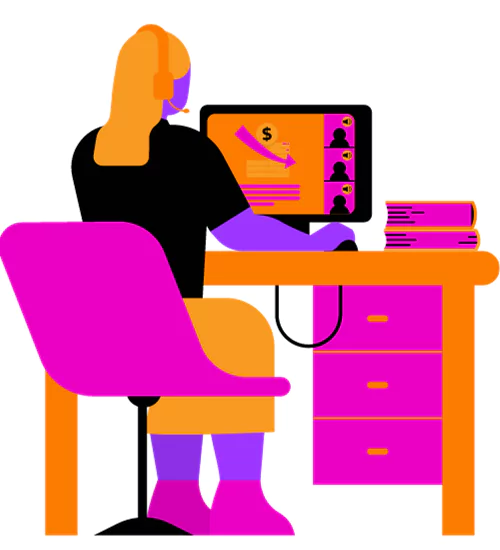 Hire an efficient team that can work remotely. This is also more efficient than hiring freelancers separately for each project.

O. No to 'nice to have'

As an event planner, you strive to create the best experience possible for attendees.

However, does it need to have that fancy camera?

Do they need a venue with a washroom or will mobile washroom facilities do?

Is it necessary to have bottled water or can they just use a water dispenser?

You'll realize that for every 'it's nice to have', there's also an alternate solution that costs less.

Yes, work hard on curating a good experience. At the same time, also look at all options to create the same.

P. Strategy for event planning on a budget

The 'Identify-and-modify' strategy should be constantly employed.
As a leader or an event manager, you need to keep an eye on everything unused or underutilized.
Are you spending more than usual on event catering?
Is there a subscription that isn't as helpful as you'd hope for it to be?
Are you still using manpower for things already replaced by technology?
Identify all the big and small expenses throughout the event planning process.
Modify or delete them as you see fit.
Q. Change your decor strategy
Gone are the days when you needed extravagant decor in each corner of the venue.
The trend is leaning towards minimalism.
What does this mean for you?
It means that you need to focus on creating 'focal points'.
Create fewer but more attractive displays.
Ditch the decorating each and everything strategy.
R. Create volunteering opportunities
The sad part about the event planning industry is that everybody wants people with experience.
How can these freshers get experience without getting that job?
Here's where you can benefit others and get something out of it too.
Let freshers volunteer at your event. Give them fewer responsibilities but it should come with accountability.
You'll get enthusiastic people at a lower cost and they'll get the experience every job asks for.
S. Brainstorm with your team
Cost-cutting is not an easy task.
Event planning on a budget can use more minds at work.
Every so often, sit with your team to find ways to reduce the budget.
You'll see that more ideas will pop up. All of them might not be great. However, you'll hear a few ideas you couldn't have thought of.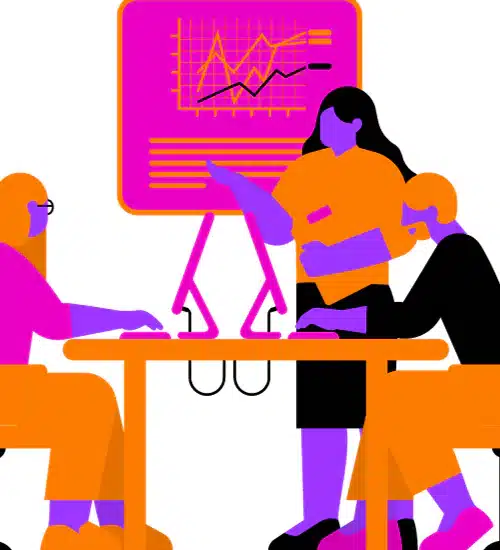 T. Pay that accountant
Why are we asking you to spend money on a CA?
It's because a major chunk of your profits is probably going towards taxes.
And taxes will never really factor in the losses you could've incurred in other events.
Investing in a CA will tell you all the tax implications of all spending decisions you make.
There are more tax benefits than you currently know of. Spend some money to learn those.
After all, money saved is money earned.
U. Get that EV
As opposed to electric vehicles you may be, you can't deny their cost-effectiveness.
Event planning requires a lot of traveling, especially for destination or far-off events. There are too many meetings and too much back and forth to get equipment.
Making this switch could be a cost-effective decision for event planning on a budget.
Summing up event planning on a budget

Here are 21 techniques that can help you do event planning on a budget.

A last message after filling your head with so many ideas is that: write your expenses.

Take your expense sheet as seriously as your profit sheet.

And once you do, working on your client management skills should be your next target.

Getting your payments after the event is a task.

You can use this guide to deal with difficult clients in the event industry.

For more helpful tips on event planning, sign up for our newsletter below.