During the last week of December, India witnesses a beautiful festival in Rajasthan. It usually takes place on 29th, 30th, and 31st December.
This year-end delight is called the Mount Abu Winter Festival. You will find lots of articles about this on the internet. But this one shall focus on what event planners can learn from this festival.
This strategic festival is an initiative of Rajasthan Tourism Development Corporation and Municipal Board of Mount Abu. These may be big players in the event market, but this event still offers us a lot to learn from.
From their concept to execution, everything is a delight for an event planner. And you'll learn why as you read along.
A. Turn A Tourist Destination into An Event Spot
The best thing here is that Mount Abu Winter Festival uses the famous hill station as an advantage. With its pleasant weather, there's no need to invest too much to manage the temperature.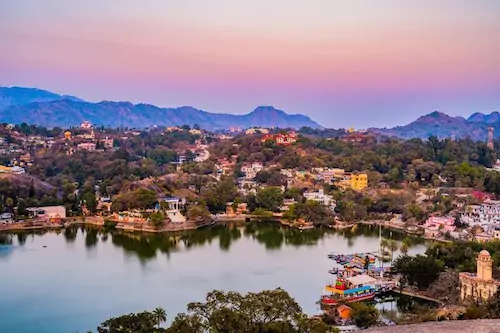 It is also a good contrast to Rajasthan as we know it. It is the only hill station amidst the vast desert. This is much like an oasis in the desert.
People find this location attractive due to its weather, beautiful sunsets, and lush forests around. It is a popular honeymoon destination as well.
So, out here, they haven't really done much publicity for their event in particular. They have leveraged its existing popularity. They mainly attract tourists to the event.
Out here, the location itself acts as a marketing tool.
India is home to many tourist destinations that might be better accessible than Mount Abu. It's 210 kilometers away from Udaipur, the nearest airport. It requires a multi-step process to reach, yet has an immense popularity. So, imagine hosting an event at a tourist destination that would be easier to reach!
B. A Show of Hospitality
"Atithi Devo Bhava" is a norm Indians live by (mostly). It means that the guests are God's own reflection and shall receive Godly treatment. While it sounds good, a lot of events often fail to abide by it.
But events such as the Mount Abu Winter Festival practice hospitality for successful execution. Here's how they do it:
Greeting the guests with flowers and tilak as they enter (for traditional events)
Spacing out seating arrangements so each guest gets their personal space
Training the staff to be patient and answer politely
Giving refreshments whenever possible
Ensuring the guests go home with tokens of appreciation or gifts
As an event planner, you could also use such little gestures to make your guests feel appreciated (and happy).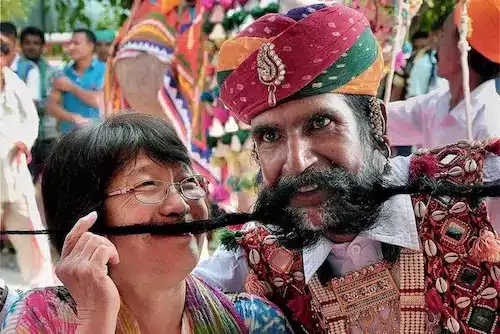 C. The Power of Local Artists
A lot of events ride solely on an artist's name. While it's a great way to attract people, Mount Abu Winter Festival takes another approach.
This festival is not bejeweled with bigshot artists. Rather, they get local performers to their event. This is a breath of fresh air amidst the kind of events we are seeing.
This also allows for cost-cutting as the majority of your earnings won't go into paying the star. It also exposes people to our traditions which are slowly fading.
To summarize, you can try the following forms of entertainment at your event:
Local dancers and groups for fun and entertainment. For example, at this festival, you will see a segment dedicated completely to the Ghoomar dance
Lesser known forms of dance such as Gair (a local Rajasthani folk dance) are also included
Local forms of art in the gallery or as live activities. This way you can also involve the ones who aren't into performing arts. For example, this festival includes pottery in its itinerary
Folk music is also a part of the event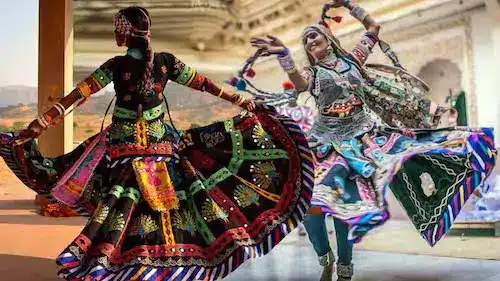 Having local artists perform is a treat for all ages. For events that circle around a single artist, the fanbase matters a lot. They target a particular age group or fandom. That's not the case with traditional art forms.
People may not be fans of it, but they can definitely enjoy it occasionally. Therefore, your target audience becomes broader. This is a good strategy, especially for family events.
D. Include Sports and Children's Games
How often do you go to events where you can play the games you grew up playing?
Yes, Mount Abu Winter Festival brings back childhood memories through the following activities:
Gilli Danda
Kite Flying
Cricket
Water Sports
They even have Hot Air Balloons and other activities for the ones with mobility issues. These are great ways to involve people. It is also refreshing to engage in these activities in this digital age.

E. Choose An Important Date
Rajasthan could choose any date to showcase their culture and tradition at Mount Abu. Yet, they chose the significant dates that lead to New Year's Eve.
Their three-day event is dated to suit the holiday calendars of most working professionals. It automatically becomes suitable for people to spend their Christmas and New Year holidays on.
We highly recommend choosing cluster holidays for such multi-day events. For example, Diwali and Christmas holidays often come in clusters. You can also look at national holidays falling on Mondays and Fridays. Most working professionals look for getaways around this time.

F. Partner with Hotels and Hostels

Did you know that processions for this event start from a Rajasthan Tourism Development Corporation-owned hotel? The hotel named 'Shikhar' is a really important venue for this entire event.
Having stay-providers such as hostels and hotels can be really beneficial. Using this strategy, you can build financially beneficial bonds with local hotel owners. More importantly, you can also ensure that guests not only enjoy the event but also have a comfortable stay.
This strategy is a must-follow practice if you own a hotel or homestay. Planning events around it can also drive traffic to your hotel.
Mount Abu has a very efficient system of hotels. There are over 100 great inns and hotels. They are suitable for budget travelers and even luxury-seeking guests. The rent ranges from INR 1250 to INR 3500+.
However, Mount Abu is not the only location that does this. Most of the tourist destinations in the country have clusters of hotels catering to all kinds of budgets. An event planner just needs to categorize and partner with them to benefit event guests.
G. Leave Room for Sight-Seeing In The Itinerary
Another wonderful practice followed by Mount Abu Winter Festival is not packing the itinerary with back-to-back events. They acknowledge that the location itself plays a crucial role in the event.
There are processions and activities throughout the day and night. But, all of them are optional for people to attend. This gives the visitors the chance to not only experience the event but also explore the hill station.
They highlight the following attractions for all the guests:
Nakki Lake: It is the largest human-made water reservoir in India. It is a relaxing place where people can enjoy boating. This tourist attraction is used to conclude the event beautifully. You'll learn more about it later in the article
Toad Rock: This and other rocks such as Camel Rock and Nun Rock provide beautiful views of the lakes around. They're named so due to their unusual shapes
Trevor's Tank: It is a man-made crocodile park
The streets are lined with makeshift shops and flea markets
People can also visit the wildlife sanctuary to enjoy the flora and fauna of Mount Abu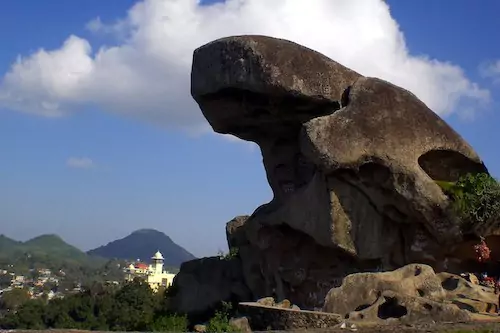 All in all, the event has leveraged everything, from its natural beauty to homegrown talent. This is an example of making the best out of what you have.
H. Have a Memorable Ending
Last but not the least, the festival ends with the most beautiful ceremony. Its ritualistic ending requires people to light diyas and let them float on Lake Nakki. This is known as "deepdaan". This beautiful conclusion to the event definitely turns many heads. It's a sight that makes the entire event worth it.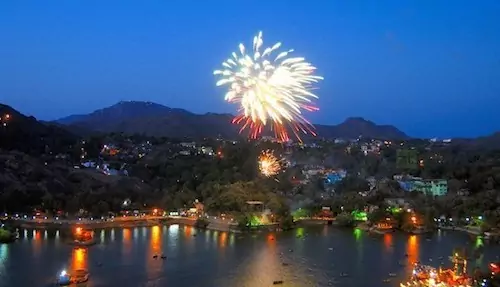 And as the new year comes to an end, the sky fills with firecrackers and the guests enjoy the view.
Needless to say, this festival does it right. And we, as event planners, can only learn from such events around us. It is now your turn to get inspired and bring innovation to your events.
We hope you found this article helpful. Sign up for our newsletter to get more articles that will help you plan events better.