If you're learning how to organize a fashion show, you're working towards a niche in event planning.
Some believe it is exclusive to those already working in the fashion industry.
However, you can slowly pave your way into this industry with your event planning skills.
We'll help you learn some more industry-specific skills for fashion shows.
Let's start with the basics. Stick to the end for pro tips and tools.
A. Who organizes fashion shows?
Fashion shows can't be organized the same way as any other event. It's mostly the fashion show producer who knows how to organize a fashion show.
If any event planner wants to get into this field, they must have a strong knowledge of fashion and its history. Having a background in both event planning and fashion will give you an edge in this field.
B. Step-by-step process on how to organize a fashion show
Rachel McCrary, an LA-based entrepreneur breaks down the process for us. We've simplified it a little bit.
Start with setting the date. This will help you finalize your venue for the event. It will be the first question anybody involved in the process will ask.
Then, you've to find a venue that isn't just available on the date but also fits the style of fashion. She recommends you find the venue early so the rest of the planning can develop.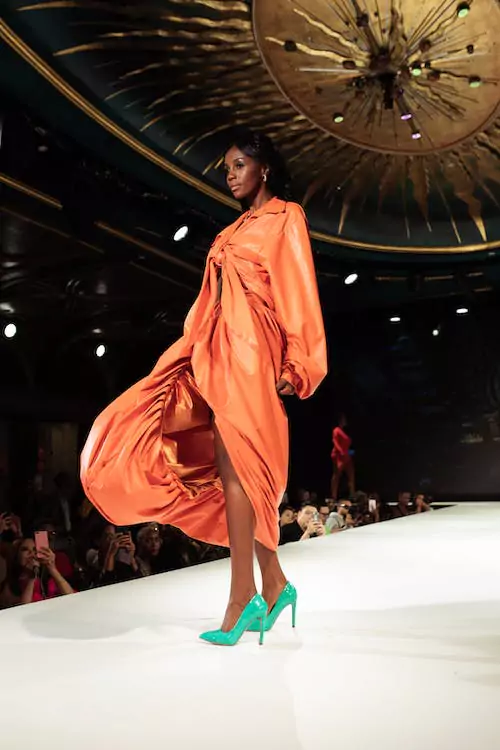 In the meantime, make sure the designer and team conduct a model casting. She recommends that you schedule in 15-minute increments over a couple of days for efficiency. Have them try on garments, walk for you, and take photos for reference.
The models must be evaluated and cast based on the look and vibe the designer is aiming it. For example, casual, sophisticated, or girl next door.
Use their photos as a contact card in the order of when they arrive.
Once you've selected the models, book hair and makeup artists. You might need more assistants based on the type of event.
Then coordinate with the DJ and lighting team. Determined whether you'll have everything pre-corded or do all of it live.
Then, it's time to schedule the rehearsal for models. It's typically seven hours before the event. Rehearse turns, parting lines, opening, and closing for the show. If there's any additional choreography, practice it keeping real time in mind.
Then, you can proceed to the hair and makeup for the models. You can take turns if you don't have enough artists for all the models at once. Those who aren't getting ready can continue with their practice.
Your final fittings should be ready one hour before the event. This will allow you enough time to make last-minute adjustments like stitching and pinning.
You should also keep a checklist handy for each minute part of your event. It should include things like adjustments, fittings, and temperature. Don't miss a thing. Checking items off this list will help you systematically conduct the event without errors.
We've created a checklist for you in the next section!
Showtime will begin with security personnel allowing guests in based on the guest list. Then, you do a last check with the models and double-check everything.
These are the systematic steps on how to organize a fashion show.
C. Run of event: How to organize a fashion show
Fashion shows are often very short events, lasting from 30 minutes to an hour. However, the preparation and post-event requirements can last several hours.
Let's break down the hour-by-hour work you'll have before and after the event.
Twenty hours before the show, you'll have to set up the dressing room with mirrors and garments. Organize all the garments based on the order they'll be worn. This will allow for seamless and quick changes
Check the lighting, runway, and sound equipment. Take updates from the teams working on each of these departments
Seven hours before the show, conduct the full rehearsal of models. Do a final walkthrough with the entire choreography
Now, models are supposed to take turns getting their hair and makeup done
Five hours before the show, ensure all models and garments are steamed and ready for the runway. Make all the last-minute adjustments if any. Coordinate with the stylist to finalize looks for hair and makeup
Three hours before the show, music and lighting must be checked
Guest arrival and check-in can begin as early as two hours before the show. Be ready to receive guests at this point. You can make this process secure and fast with the Ticket Generator tool for entry authorization
When the event starts, the host must be introduced. Welcome the guests and provide a brief overview of the event. All sponsors must also be acknowledged at this point
Before models come, have an opening act or a performance to set the tone for the ramp walk
Then, models shall come according to the practiced choreography
Based on the duration of the event, you may or may not have an intermission halfway through the event. This often happens when more than one designer is presenting their work. Intermissions can be another elaborate performance or simply a fashion-related video on display
After all the garments have been displayed, the grand finale consists of all the models and designers coming on stage. The designer proceeds to explain the inspiration behind the collection. All announcements and acknowledgments also take place during this time
Then, the event takes a more casual turn. A meet-and-greet happens before the designer and attendees after the show. This is a great networking opportunity for all
More often than not, the event doesn't stop here. You can also have an exclusive after-party with the VIPs. This is optional but is often chosen to celebrate a successful fashion show or network further. The guest list consists of special guests, designers, and sponsors
The event is concluded with thanks to the audience, participants, and sponsors. This can be done with tokens of appreciation. It's also a good time to collect feedback for future events
D. Tips for new fashion event planners
For those who are just learning how to organize a fashion show or looking to improve, we have tips!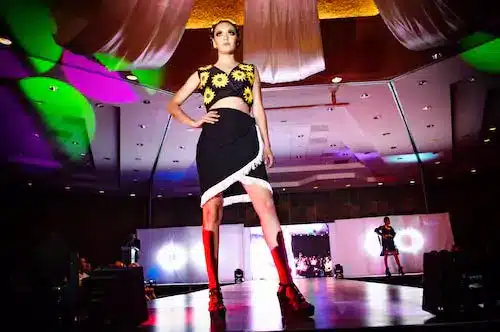 These tips have been curated looking at the latest fashion and event trends.
Even if your idea of fashion is vintage, you must embrace technology. Utilize large LED screens to show different clothing angles
Record or stream your event to expose your work to a wider audience. It's also gives you long-term benefits in terms of exposure and brand recognition
Diversity is loved and expected from all brands. Select models who aren't just different by body shape and size, but also by personality. This helps a broader audience connect with your design. Your models should look similar to what your target audience is
Practice runs may seem repetitive and redundant after a while, but do as many as you can! Allow your models to get used to the runway and get comfortable in their outfits. Make your productive team practice cues and coordination for light and music
Your location and interior must align with the show's theme. Remember that the garments, models, venue, and decor are all part of one theme
If you're just beginning to learn how to organize a fashion show, we have advice. It's a good idea to hire subordinates who have experience in fashion events
For designers, their guests are more than just event attendees. They're also prospective clients. So, guest experience should be of utmost priority. You can give them the VIP experience by serving cocktails, makeup samples, and gift hampers before the show.
E. How to put together a team for fashion shows
Fashion shows require multiple talented individuals with niche skills. You can't do it all. Find qualified specialists for each of these roles:
Show producer to finalize the theme, length, and content of the show
Backstage manager who knows exactly what happens on the day of the show
Publicist who ensures that all tickets sell
Treasurer to record expenses and manage sponsors. Insurance and money raised during the event is also to be taken care of by him/her
Casting manager who hires models and runs rehearsals
Stylists who finalize clothes, models, and sort out their order
Entertainment manager who takes care of refreshments, performers, and fundraises (if applicable)
You shall be responsible for delegating tasks, recording progress, arranging meetings, and other event-planning duties!
F. Is planning a fashion show expensive?
The major expense for fashion shows is the payment to models. However, if the designer is taking care of that, the event planner's major expenses are for the venue and setup. There are other expenses like advertisements and photography.
You can reduce a lot of these costs by getting sponsors on board. You can invite sponsors from lifestyle, self-care, and makeup brands.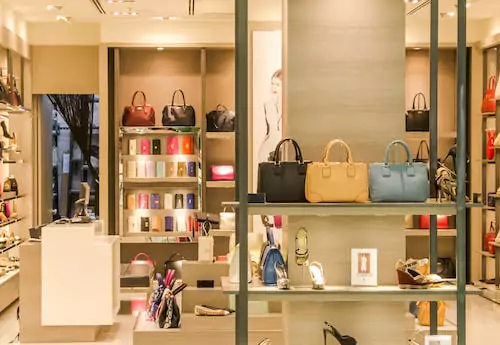 The exact costs are covered in the next section.
G. How much does it cost to organize a fashion show?
Remember that the cost to organize fashion shows is not a fixed value.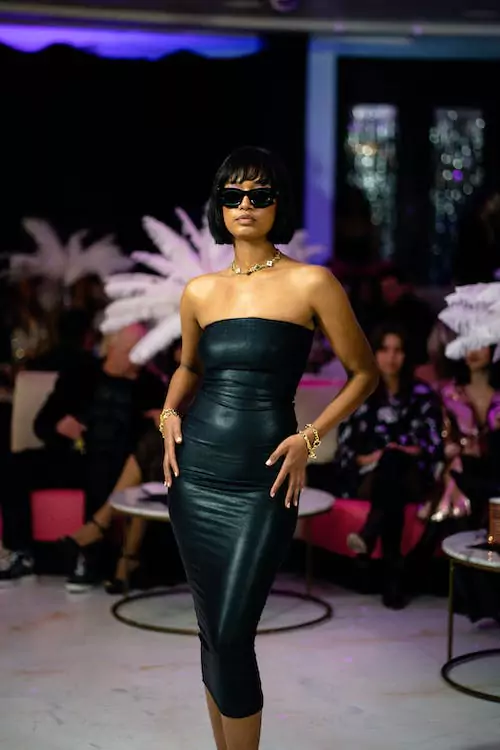 However, we can give you the ranges so you know what your tentative budget should be.
Venue: Renting the venue can cost you anywhere between INR 50,000 to INR 10,00,000+. There's a lot of disparity between the minimum and maximum due to variable factors like facilities and size. The location should be convenient for the guests
Model fees: Hiring models can cost you INR 20,000 to INR 5,00,000+. The fee varies for each model based on their experience and reputation
If you're a solo event planner looking to host fashion shows, you'll also have to pay the fashion designer to showcase their work. This is only applicable if you're not hired by the fashion designer
Hair and makeup: Professionals charge anywhere between INR 20,000 to INR 1,00,000+
Runway and lighting: Setting up the runway with all lighting and audiovisual equipment costs INR 50,000 to INR 5,00,000+
Photography and videography: You'll have to pay INR 30,000 to INR 2,00,000+ to capture high-quality photos and videos of your event
Marketing: Promotional materials, marketing campaigns, and social media marketing can cost INR 20,000 to INR 2,00,000+
Catering: Food and beverage for attendees, models, and staff can cost INR 30,000 to INR 2,00,000+
Event Staff: To pay staff like ushers, coordinators, and backstage assistants, you'll need INR 30,000 to INR 2,00,000+
Miscellaneous: Expect costs for permits, insurance, transportation, and unforeseen expenses that can't be calculated beforehand. However, you can keep a reserve amount for such situations
Overall, organizing a fashion show can cost you anywhere between INR 3,50,000 to INR 30,00,000+. From hereon, you can consider learning how to organize a fashion show on a budget.
H. How to organize a fashion show: Things to remember
You made it this far. However, before you leave, we have a few more tips before you go.
All event planners learning how to organize a fashion show must remember who their guests are. Some of them are really affluent and busy professionals. You must value their time and ensure the event starts and ends on time, unlike other public events.
The backstage and stage world are poles apart. So ensure no activity in the backstage is visible. The backstage is often fuming with anxiety and rushing individuals. Your audience doesn't need to see that.
Fashion shows are exclusive events. So, you must have a secure entry system in place. Invest in a good ticketing and entry mechanism.
With these tips and tools in your list, you now know how to organize a fashion show. But theory won't take you far until you begin planning.
Read our event planning guide for more advice.
We wish you all the best for your upcoming fashion show!