A book launch event might sound unnecessary, you could simply start selling. But trust us, you'd be losing out on an amazing opportunity for immediate and long-lasting benefits.
You'll not only ring book sales on the day of the event but also create connections. They'll be more likely to talk about your book if they feel connected. Word of mouth is a great way to get sales in unexpected places.
However, that's not all. This is just the immediate benefit. What you're doing is also going to create brand awareness. You could be establishing your book series or even yourself as a brand.
Brands sell, but products don't. Don't treat your book like a product. Make it a brand! And a book launch event is a great way of doing so.
A. First step to organize a book launch event
Setting clear goals is extremely important before you get to the details. You need to know what you want to attain through the event.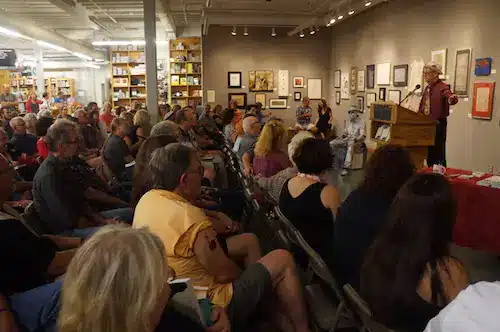 Do you want to boost book sales? Or do you want to build a community? Do you want to establish a band? Or do you want to establish your authorship?
Additionally, don't just have vague answers to these questions. Put them out in numbers. For example, the number of book sales or the number of media coverages. Defined targets are easier to achieve.
Knowing the answer to this question will help you decide the actions that follow. Your event planning journey for your book launch will go smoother.
After all, you're most likely to achieve your goals if you know them better.
B. What is your target audience?
Unlike book fairs, you can't leave your events open to all (unless you want to).
You need to know which demographic will be most interested in your book. When you know that, break it down to the age bracket, gender, and even geography.
This doesn't mean that you will restrict entry to your events. Rather, it simply means that you will follow practices to attract a certain crowd.
This will help you design a better campaign as you know whom to have in your event.
C. Where is the best place for a book launch event?
Bookstores might be the first thing that comes to your mind. But, you might be limiting your options a lot here.
Recently, EventTube featured an event that chose a society club as their book launch event venue. This is because the author was a senior citizen. And guess who spends the most time at the society club—senior citizens! They used this demographic advantage for their event's success.
Similarly, based on your target audience, you will have to think harder about the venue. If your target audience is children, can identify where they usually hang out in your city. Then, you can reach out to them to collaborate with you as a venue partner.
You can also choose the book launch event venue based on your book genre. If you've written a cookbook, you might want to pick a restaurant or cafe as your venue.
For books about the great outdoors, you can pick a central park or green hotel as the venue.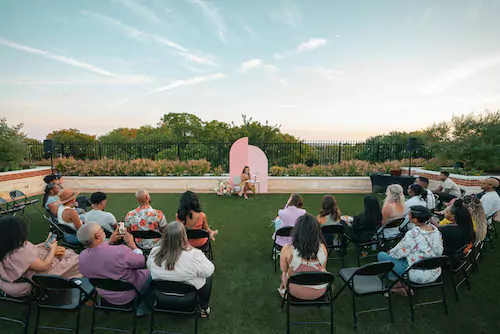 However, all of this only sounds rosy in the text. You'll have to start reaching out to your prospective venues months in advance to secure a good deal.
D. Leverage social media for your book launch event
You'll need to use all the social media platforms to create a buzz around your event. Pick just one or two social media platforms, to begin with.
We are asking you to stick to less so you can focus all your energy there. You can't just post and ghost. You will have to genuinely interact with your community regularly.
Yes, you can list your event on various platforms. But, having a good social media presence can give you the boost you need. After all, you need a complete event marketing strategy to be successful.
Here are some ways to use social media for your book launch event campaign:
Have a hashtag for your event/book. For example, for a book launch for "Ernie" in India, you could have a hashtag like #ErnieComesToIndia
Ask all your event attendees or those who bought tickets to use the hashtag. You could also attach perks for doing so
Offer event tickets or free books in an online giveaway. You can also create simple giveaway rules for entry that'll help build a community. For example, asking people to follow and share
Show people sneak peeks of what you're working on. It could be how you designed the cover, or explain your epilogue, or anything else
Know that people resonate with video content more than pictures and notes. So, try to create as much of that as possible
Find influencers in your niche to publicize your book launch event. You could also reach out to influencers that fit the story behind your book
E. Pay attention to whom you invite
Don't expect everyone to just run to attend your event. There are certain people you will have to reach out to on your own.
These people that we are talking about are key to your public image. They will ensure that your event expenses bear fruit long after the event is over.

Now, who are these people? We are talking about:
Any/every person who is part of your book's story or the context it is in. For example, if the book is about one's struggles in Afghanistan, have a local from there. This will give your book and your event more meaning. Not to mention the personal touch it adds
Get journalists to your event and provide them incentives for doing so. You can cover their transport and stay to give your event their time. They can later choose to talk about your events on media
Invite investors to your event if you can. Who knows you might end up getting investment to create a series?
Get other authors to attend your event. A writer will appreciate the work of another writer a lot. They might even publicize your book to their community of readers
Bloggers and influencers are doing a great job lately by getting a decent crowd. Invite relevant ones to your event and ask them to post about it in their style
F. You're more important than the book
Remember that people have not read the book yet. They might think they're at the event for the book. But, they will not be able to connect with the book.
So, who do they connect with? You. As the author or the event host, you will have to ensure that you connect with people.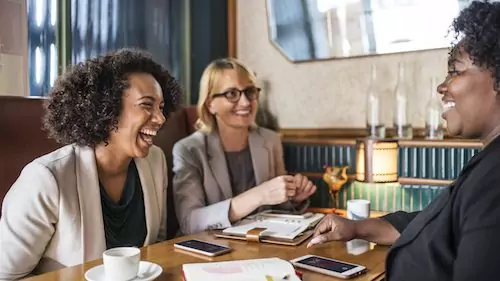 Start with your introduction. Delve into the process of writing the book. Make them 'understand' you and try to understand your audience as well.
The conversation has to be personal for better sales.
G. Don't keep the books closed
At a book launch event, you cannot leave the books as props. Sooner or later you will have to incorporate reading into the event.
You can either have some reading time. But, the success of this move depends largely on how motivated your audience is.
A safer bet would be to read out snippets of your book to the audience. Then, you can follow it up with questions. You can also drop some open-ended questions to lure your audience into buying the books.
Keep a five-minute time limit on these reading times to ensure you don't give away too much. Remember, you're just giving out teasers.
H. QnA at a book launch event
You need to make your book launch event interactive. Just hearing you sing praises about your books will bore your audience.
So, open the floor to questions about the book. However, do know the risks involved. Your audience can use this opportunity to probe or insult you.
You'll have to set the ground rules. To limit harmful interactions, you can also limit the number of questions your audience can ask you.
Try to avoid arguments here as that can put off the entire audience.
I. Don't bore people
You might be the one who wrote the book. And you might be the one organizing the book.
So, naturally, you'll be excited to see the fruit of your hard work. But, you can't expect the same from the attendees.
They don't know how much work went behind it. Lastly, they didn't spend months anticipating it like you did.
Therefore, you must entertain them well to make them stay. Here are a few ways to do that:
Have a band over to play light music that resonates with your theme. Or, you could give them the stage over for some time for people to just enjoy music
Designate a spot for your attendees to click photos in. It could be a huge cutout of your book or an Instagram post layout for your page. Then, encourage your attendees to get click by inviting a professional photographer to cover the event
You could have cosplay artists or costumed actors walk around as characters from the book
You can expect a crowd that loves to read so quiz them about what they've read. Some book-related games can be: Guess the Book, Finish the Quote, Guess the Author, etc.
J. Make it more than just a book launch event
We are asking you to switch things up a bit. In addition/instead of doing everything we have mentioned, you could take the following routes:
Midnight at the bookstore could be an exciting book launch event. Here, you can have late-night conversations about books
Meet-and-greet with a lineup of authors could be a good way to lure in a crowd
Incorporate art into the event by having canvas painting/sketching an icebreaker
Turn it into a coffee/chai event where people can enjoy learning about your new book with free beverages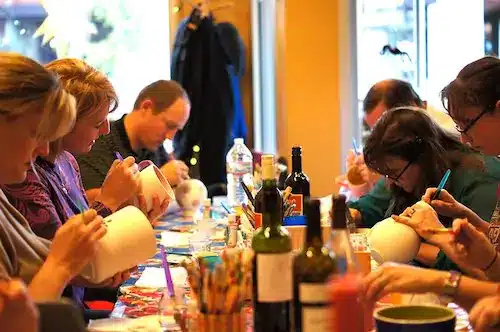 Go all out with creative ideas! Nobody wants to just come and hear about a book unless you're quite popular already.
K. Things to remember
Since you've made it to the end of the article, we have something special for you. Here are some top advice from book organizers:
Food at a book event is quite important. The more your guests eat, the longer they're going to want to stay
Before expecting strangers to come, ensure everyone in your close circle is there. Your close circle tends to be expressive. They're likely to influence other attendees
Keep a bunch of business cards handy. You never know you might be talking to someone really useful
A rookie mistake that a lot of book event organizers make is not having enough hard copies. It's good to show you're sold out. But deep down, you know you'd be happier selling more copies!
Don't forget to gather data from your attendees. Record their experiences, and note their emails and numbers. All of this data will be helpful for future events and book sales
Your signed copies are not autographs in a book. Write a meaningful message. It makes a lot of difference!
We've tried to pack as many tips and tricks as possible into one article. Now, it's time for you to get started with the actual event planning.

If you want to learn how you could plan the whole event from home, click on the hyperlink.

That's all for today! Sign up for the newsletter below before you go to receive EventTube community perks.