What's the first thing that comes to mind when you think of Valentine's day? Couples celebrating their love for each other, right?
Though this is the concept engraved in our minds, it's not necessarily true. It's a festival of love after all, right? So why not make the singles celebrate their love too? They often turn out to be an even more enthusiastic audience at times.
And if you're looking forward to organizing a party for the single's, you can't go for any regular theme. It'll need you to look at the party from your audience's point of view to give them an amazing experience.
By the end of this article, you'll see multiple Valentine's day ideas for singles. Let's get started.
A. Party Ideas for singles this Valentine's Day
1. BYOB Party
BYOB stands for 'bring your own booze'. This concept is not new but is yet to see the light of day as a Valentine' Day event.
Why is it fit for Valentine's day for singles in India?
There's nothing like bonding over alcohol and cigarettes with strangers. Come on, let's admit it. It helps break the ice (pun intended) and helps start conversations.
This is how people get along in clubs. Except here, there's no bartender as the third wheel. People share with each other.
But keep in mind, it is still an event. You can't just give a bunch of strangers a place to drink. So do the following things to turn a simple BYOB affair into the perfect Singletine's Party:
Try to only give entries to groups or solo attendees
Have enough security personnel or bouncers as per the event size
Have the required licenses for parties involving drinks
Don't forget to arrange for snacks and food. People are expected to bring booze not tiffins
Have plenty of ice
Keep the right cutlery and glasses ready for different types of drinks
Have a cocktail section if possible. You can do so by getting flavoring agents, fruits, and soda
Bonus advice: Choose a venue near the liquor store so you never run out of the goods
This event idea is not just great for standalone events, but also corporate events.
And if you want to have this event with less hassle, you can collaborate with the local BYOB restaurants and cafes.
2. Fundraiser
Valentine's Day is all about love. However, love doesn't always have to be about a boyfriend, girlfriend, or one's spouse.
It can be for animals, the less fortunate ones, or even people ailing from diseases. This day is perfect for organizing fundraiser events.
Valentine's day offers wonderful event marketing opportunities. So, not leverage the same?
Valentine's day for singles will no longer be a sad event with complaining people. Your attendees will go home with a smile, knowing they did something for a cause.
3. Speed Dating
Not everyone is single by choice. Hence, this could be a perfect idea for singles.
So, how does this work?
You create and publicize the event. Then, you try to allocate an equal number of seats for women and men.
Another good idea would be to segregate the audience by preferred sexuality. It'll make sure everyone finds what they are looking for.
But do lay down some ground rules in the event advertisement. You can go for a "no-touch" policy to be on the safer side.
Wondering what the seating arrangement would look like? Typically, women sit in one row, facing a chair in front of them. The men are the ones who then occupy the chair in front of the women.
Each random pair gets 7-10 minutes to talk and exchange details if they want. Then, a whistle or alarm is rung, indicating that the pairs need to change. So, in this setup, men move to the chair on their right, forming another random pair.
This goes on till everyone in the room has had a chance to talk to each other.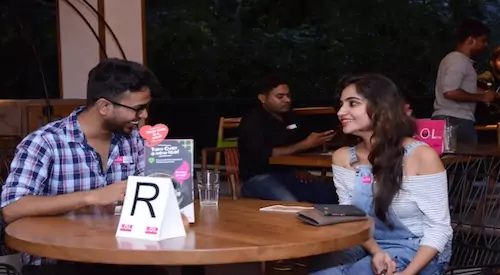 You can conclude the event with an open dance floor where everyone can dance. People may even go back in pairs despite coming alone!
4. Tinder Mania
Yes, speed dating was a good idea. But, we can do something more fun for the Gen Z audience!
It has the same format but would require dating apps such as Tinder. You'll have to ask your audience to set the distance range to the minimum possible. The participants will then be swiping the people who are standing in that very room.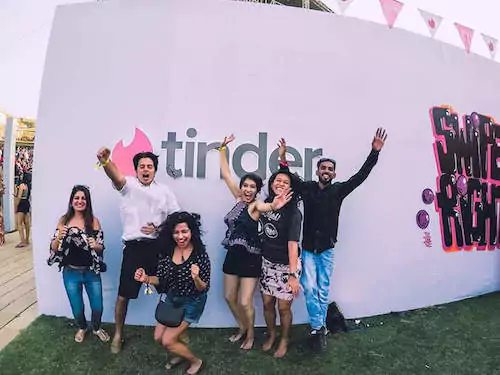 This needs less talking and confrontation. There is also less coercion to talk to everybody. You can just find a match for yourself in real time.
It's great for an introverted audience as well. In fact, nobody will know if someone doesn't find a match. It'll also help the participants skip the texting stage to directly meet their match.
But again, keep the ground rules in place to avoid unfavorable situations!
5. Rom-Com Movie Marathon
Some people want to enjoy Valentine's Day with those romantic feelings. For those not running away from the sorrows of singlehood, this is perfect. This is a gamechanger for Valentine's day for singles.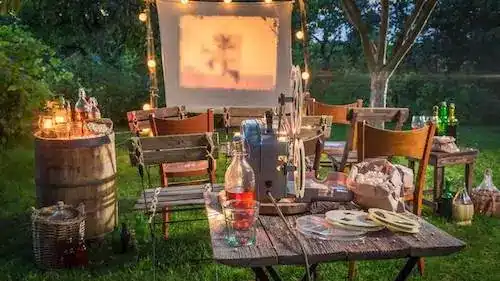 How do we do this?
You will need a screen/projector where you can run the movie marathon. Have spaced out seating arrangements so that couples don't cuddle up. Or better yet, only allow entry to single people.
You can then run any of the classic rom-com movies.
You can get chocolates, popcorn, and sweets to stay on Valentine's day theme. For drinks, try hot chocolate if not wine.
Here, even if some people don't enjoy romance, they can definitely enjoy comedy. So, it's really hard to go wrong with this.
6. Stand-Up Comedy Show
While we are on the subject of comedy, why not go for a comedy show after all?
Try to find comedians who are known for making jabs at being single. Rohan Joshi and Zakir Khan do a great job at it.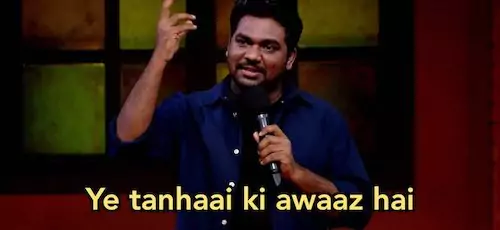 Stand-up comedy is on the rise in India. You might even get all the needed marketing through a famous comedian itself. Shows of famous comedians are almost always sold out these days.
7. Galentine's Day
Galentine's Day? What is that?
It's a day you celebrate with just your girls! So technically, this won't just be Valentine's Day for singles but Valentine's day for single women.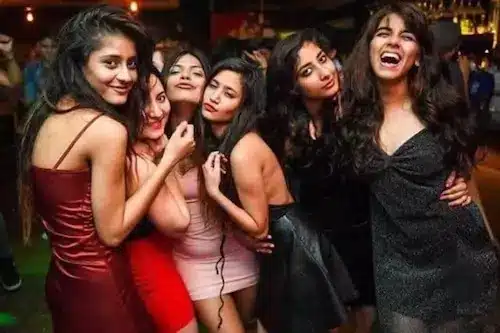 Consider this as your cue to host a party that only allows women. Replace the romantic sappy music with songs about girl power. Who needs romance when you could have women empowerment as your theme?
8. Makeover Counter
If you're hosting an event for singles, this is a counter you really need at your party!
At this counter, you can keep every asset for makeover. For example, makeup, skincare, accessories, shades, temporary hair colors, and even tattoo artists. There is really no limit to what you can include in a makeover counter.
But why are you creating it?
If people are not looking for love outside, they can definitely look for it within themselves. This can be done best by giving them a day to care for their own self.
They can look good or send a message to the world. Either way, this is on brand for Valentine's Day for singles!
9. Bachata Dance Party
Bachata is one of the most sensual dance forms out there. Singles might just love this!
It requires a couple and a lot of coordination. But, we are missing one if not both of those when it comes to Valentine's day for singles.
So, how do we achieve that?
First, get an excellent pair of Bachata dance instructors. Then design a dance event, that'll be more of a masterclass.
The coaches will randomly pair the attendees using a ballot or any other method. This would be fair to all so that couples don't get to rain on the parade.
The best part will be that even if people don't go home as couples, they'll at least learn some dance!
10. Burn Your Ex's Photos
There's no dearth of heartbroken people on Valentine's Day. But where you see sadness and tears, we see opportunity.
Remember how Geet from 'Jab We Met' flushed her ex's pictures while trying to move on?
Gastronomica Kitchen and Bar, Delhi, adopted a similar concept. They offered free shots for people burning their ex's photos. And guess what! It was a big hit.
So wherever your event is, keep rewards for people trying to move on! They don't necessarily have to burn pictures. They can delete their ex's number or their photos together to claim the reward.
This might not be the healthiest way to move on, but definitely a quirky idea for Singletine's Day!
11. Secret Party
Secret underground parties are not completely new. But, they haven't really used the Valentine's Day theme much.
You can first start the event marketing without disclosing the event location. Try to avoid online payments too (you'll know why).
Once you get the online entries, only shortlist a few attendees. They can then pay the entry fees physically outside the venue.
You can reveal the location in the tickets that you roll out to them via email. Ensure that the tickets can't be replicated. You can create such tickets using Ticket Generator.
At the venue, only allow entry as per the guestlist. You'll need a number of bouncers here as people often seek forceful and illegal entry to such exclusive events.
12. Mysterious Valentine
Valentine's Day often makes people a little too conscious about themselves.
A masquerade party is perfect for such an audience. The masks will help them forget their physical differences and simply enjoy one another's company.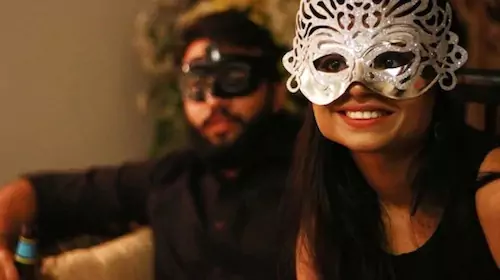 This idea can be used for techno raves or even slow dancing events.
Don't forget to make bank over the masks you sell. Get them for different budgets and in different styles. And lastly, don't allow entry without masks.
You can even try different themes for the masks:

Venetian Carnival
Bollywood heroes and heroines
Superheroes
Fairytales
Renaissance, and many more!
13. Party Bus
This might be one of the most budget-friendly and unique events.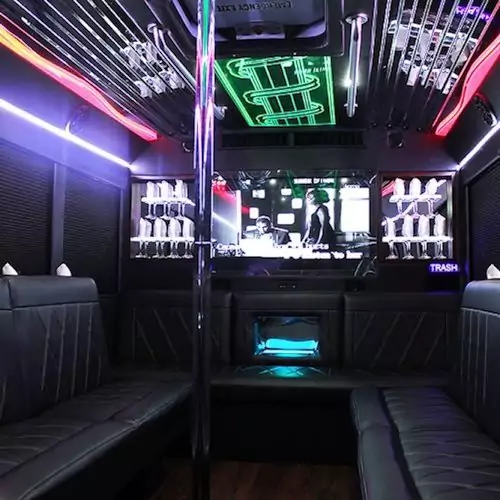 It doesn't require a single stationary location. Instead, people who are part of the party will get to travel as they celebrate!
Make sure your bus is loaded with the needed staff, good music system, and a skilled driver.
You can even keep live entertainers on the bus. And lastly, don't forget to make stops at good food joints.
14. Pet Party
Nothing beats the furry friends when it comes to love and affection. So why not let people bring their pets to the event?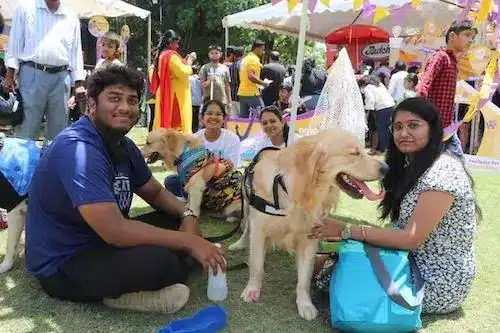 This event idea is best executed in a large ground. Out there, you can have barbecue or food trucks for lovely pet owners.
On the other hand, the large space will give the pets a good opportunity to walk.
Now, why does this work for Valentine's day for singles?
Well, the pet owners won't constantly be eating and poop-scooping, right? This event will also give them an opportunity to talk to strangers. And trust us, dogs are a wonderful ice-breaker!
B. To sum up Valentine's Day for Singles..
We have now come to the end of the ideas we had for the perfect Singletine's event. Don't worry though, we will be back with more Valentine's Day event planning ideas!
You can always comment about an idea you have that you'd like to execute. We'll help you refine the idea better.
To stay updated and plan events according to the time of the month, sign up for our newsletter!