Prom season is here. Amidst the excitement among attendees for finding the perfect outfit, there's the stress of organizing prom among the management.
This event, with unruly teenagers and young adults, is definitely not easy to plan.
It is extremely crucial that you give your (very young) target audience exactly what they need. At the same time, your theme should also be something that your institution's admin approves.
To keep all parties happy, you're on the hunt for the perfect theme for your prom. So. to put your hunt to an end, we are here with the list of top prom themes out there.
Go through them all and let us know which one you ended up picking!
A. Top Prom Themes for 2023
1. Red Carpet
Everyone wants to feel special at prom. So, give them the celebrity feeling by going for a Red Carpet-themed event. For this, you will obviously need a red carpet and volunteer photographers as paparazzi.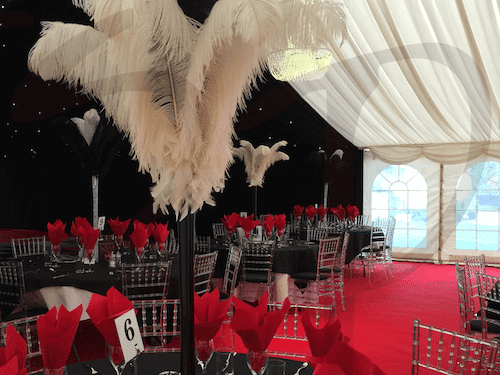 Have a dedicated spot for everyone to get photographed. Don't forget to give out prizes throughout the event.
2. Winter Wonderland
This is a classic theme for prom. When you're shopping or creating event decor, go crazy with blue and white tones!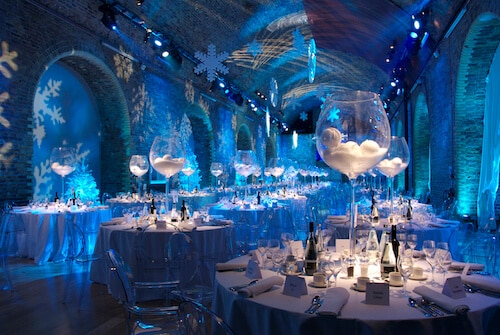 You must also get fake snow or DIY it using thermocol/polystyrene sheets. You can keep the furniture cozy with lots of beanbags. Have some warm delicacies for your winter-themed prom.
3. Beachy Vibes
This one's the polar opposite of the last idea. You can create a beach-themed event by either having your event outdoors on the ground or with sand indoors. We would recommend the former so your guests don't spoil their shoes.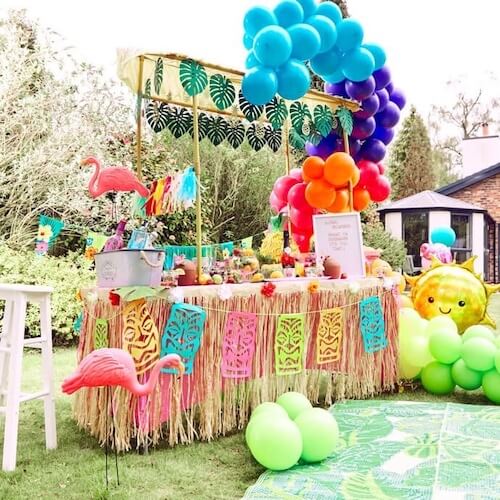 Dreamcatchers, seashells, tropical decor, umbrellas, and lounge chairs are a must-have at your venue!
4. Euphoria
This show took the world by storm. It also left behind an aesthetic that event planners must incorporate into events.
The Euphoria theme can be recreated as a top prom theme. You can do so by choosing a venue with black walls (or DIY it black with cloth). Then, on top of it, you'll need silver hangings, star decor, neon lights, pink and purple lighting, and balloons.
5. Arabian Nights
This theme is best done in a tent. Use colorful fabric as the tent material. If that's not possible, go for plain white and decorate it with Arabian patterns.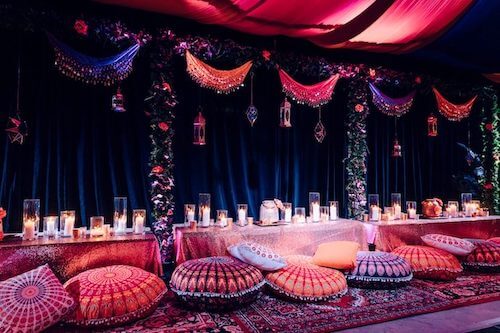 You should be aiming for rich textures and patterns when you shop/create a decor. Have lanterns and trees at the venue. And don't forget to serve scrumptious dishes from the Middle East.
Having belly dancers as entertainers at your prom will take it to the next level.
6. Masquerade
A masquerade doesn't ask for a specific type of decor so it is easiest to execute. You can even combine this theme with another one to have a more unique prom.
What makes this one of the top prom themes is the mysteriousness behind it. It is best executed in a dark setting.
7. Fairytale
This event can be executed best with enchanted forest decor. This is a very recurring setting in most fairy tales.
If you're working in an indoor setting, try to recreate a ball. You'll need a large hall, royal-looking interiors, and volunteers dressed as chaperones.
8. Disney
Besides making our childhood wonderful, Disney also gave us lots of themes to work with.
You can keep the theme as a particular Disney movie or show. For example, Cinderella and Sleeping Beauty. Or you can bring all princesses/characters on deck.
Besides the specific Disney decor, it would be good to have a Disney character mascot too.
9. Enchanted Garden
This theme leaves open-mindedness when it comes to the dress code.
As for the decor, you will need lots of fairy lights on trees. Find colorful lanterns instead if the event is during the daytime.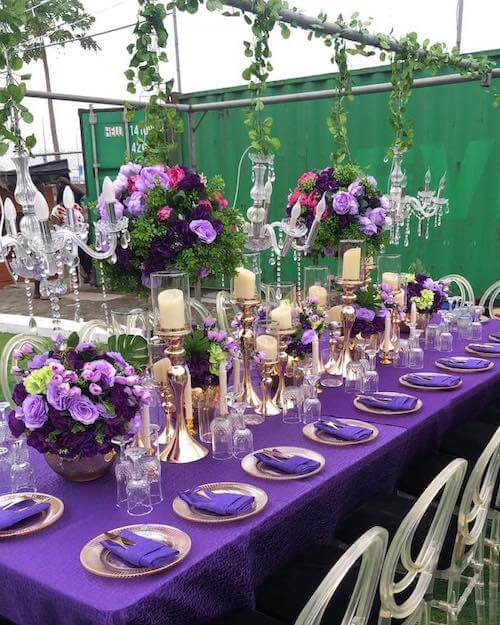 Go for wooden furniture over metal. Have pastel streamers across the venue. Find glass showpieces to create a magical world.
10. Carnival
This theme is evergreen. It is one of the top prom themes because it's not just about the decor but also the activities.
You'll need ticket booths and red and white streamers as part of your decor. In addition to this, do include games like:
Ring Toss
Spin-to-Win
Stack of Cans
Dart Throws
Don't forget to add a photo booth to your event.
11. Pride
One pride parade a year is definitely not enough! So, you can turn your theme to Pride to show solidarity with the queer community.
It's not just a social movement per se. It is also a fantastic prom theme as it asks for rainbow decor.
12. Galaxy
This is far from being a classic theme. If you want your event to be quirky, try this theme out!
You can create a lot of DIY decor. For example, cardboard rockets, astronauts, asteroids, and a solar system. We highly recommend getting a digital backdrop showing galaxies for a more immersive experience.
13. Bridgerton
This show is also in the hearts of many. Use this as your event theme before it becomes old news.
This theme would require old Victorian decor. Your guests will have the opportunity to come in lovely vintage outfits. Make sure to do everything the traditional way, for example, with long hand-written invites.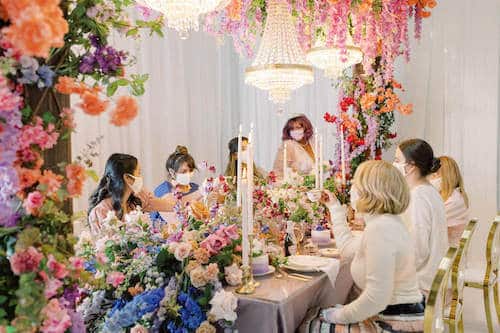 If you can get a yard near a horse stable as your venue, consider yourself a master of this theme!
14. Black and White
This is pretty straightforward but is always in trend! A monochromatic event will make it very easy to shop for decor.
Checkered patterns would look great. You can even get photo booths with some optical illusions in the background.
You may choose bright centerpieces for a pop of color as well.
15. Techno
Techno may be a music genre, but for today's generation, it has become a feeling.
This is one of the top prom themes these days because it comes with amazing music. A techno-party would require you to have dark or rooftop spaces at night. Have blinking or neon lights that are in sync with the music.
16. Retro Bollywood
You can't go wrong with the Bollywood theme in India. We are proud of our cinema and it deserves to be on the list of top prom themes!
Execute it by decorating the venue with multiple movie posters. Go for a red seating arrangement to make it similar to a cinema hall.
Use flowers as the main decorative item and have various floral displays. In addition to this, go to flea markets to get some Indian handicrafts on a budget.
Do welcome your guests with garlands.
17. Vegas
It is hard to capture an entire city in a theme. But here are some cues. Decorate your venue to look like a casino.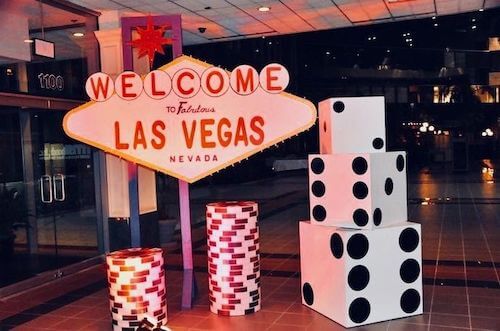 Have lots of performers. You can even hire clowns. Don't forget to ask your guests to dress to impress!
18. Emerald City
This theme can be executed by using satin green cloth as the backdrop. Find cutlery and decorative items with more subtle shades of green.
Gold and white complement green well if you're looking for a pop of color. White flowers will also look great.
19. Peace War
This is another political theme that is also very aesthetic. You'll need a dove or any object symbolic of peace as the main decorative piece.
The table skirts, furniture, and backdrop would be white too. You can ask your guests to come wearing either black, white, or pastel shades.
This top prom theme is all about nurturing future peace-makers of the world.
20. Rose Gold
If you're looking for a simple theme that's also aesthetic, this should be your top choice.
You don't have to limit yourself to this particular shade. Black, white, and gold go well with this shade.
21. Northern Lights
This is one of those top prom themes that require a good investment in lighting. You'll also need a professional to operate those lights and create the northern lights effect.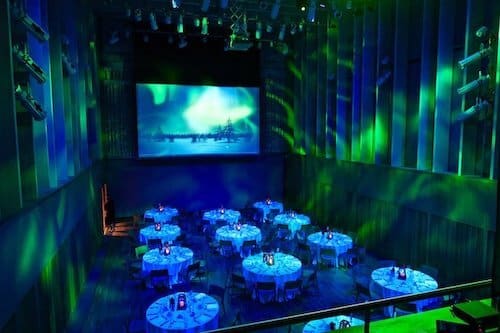 This theme is for both indoor and outdoor proms.

22. Hollywood
You can recreate this theme with a cardboard cutout of "Hollywood" that is similar to the iconic sign in Los Angeles.
The rest of it would look similar to a red carpet event. Refer to a discussion on this theme above.
23. Pastel Paradise
This theme is also heavy on just colors. It is one of the top prom themes because of its simplicity and open-endedness.
24. Campfire
A bonfire outdoors is a great way to create a wholesome atmosphere. You can take it up a notch by letting your guests roast marshmallows over the fire.
You can create an indoor space in a tent to stay on board with the theme. Jute decor would be a good addition here.
This might not be one of the glamorous themes. But it allows you to create a comfortable and memorable experience.
25. Wednesday
Wednesday Addams is nothing but iconic. While she is trending everywhere, it is a good opportunity to make use of it as a theme.
This theme calls for purple and black decor. The attendees would be expected to dress in gothic attire or be colorful like Eden.
26. Ballroom
This is another one of the classic yet top prom themes. It is liked by many as it requires drapes, baroque-style decor, chandeliers, and candles.
All of these are common decorative items and aren't difficult to rent. In fact, if you're hiring a decorator, they might already know exactly what they have to do.
27. Autumn
If we have to choose a season to be a prom theme, this would definitely be it!
With orange and yellow, you can create a really aesthetic setup. You'll need autumn leaves or similar-looking decor. You can also have pumpkins as some really cost-effective decor.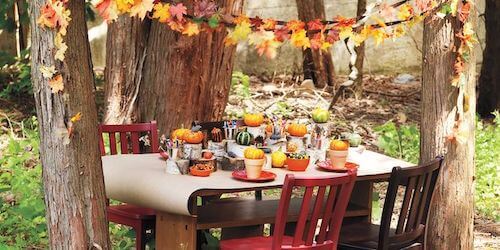 Go for yellow fairy lights and add hints of white as it compliments the theme well.
28. Around The World
This theme brings out the best from different countries. In a pageant are people from different countries, representing different cultures. You can expect your attendees to adopt a similar concept.
As for the decor, try to have miniatures of monuments around the world. You can also have different delicacies from around the world as a part of your prom buffet.
Make sure the music is also in different languages to capture the essence of this global theme.
29. Comic Book
Have you ever been to Comic-Con? This theme would exactly look like that!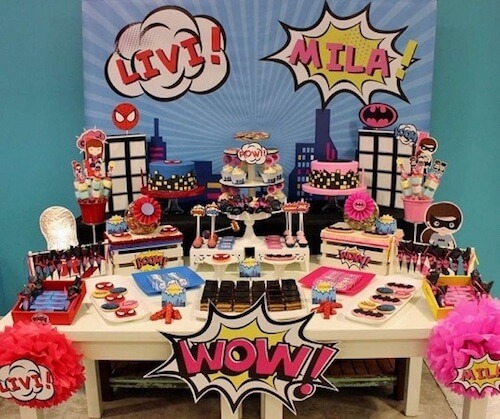 You can have a lot of paper decor such as comic cutouts on the wall. Comic stickers with texts like "pow", "zap", etc. will also be on-theme!
The color theme should be along the lines of black, white, blue, and yellow.
30. States of India
Why go global when India itself has a lot of diversity? This is one of the top prom themes for Indian proms.
If the college/university has a lot of students from different states, this could be a big hit. Ask everyone to come in dresses traditional to their states.
You can even turn it into a potluck by asking them to bring food from their states.
31. Holi Reloaded
Holi is one of the most loved festivals out there. Ask your attendees to dress up in white while keeping the decor extremely colorful.
You can also include water activities like balloon fights or even have a dry Holi. Of course, your attendees won't go home looking the same way they did when they came. But, this will be an event that they'll talk about forever!
32. Emily in Paris
Inspired by another trending show, this theme carries the essence of Paris.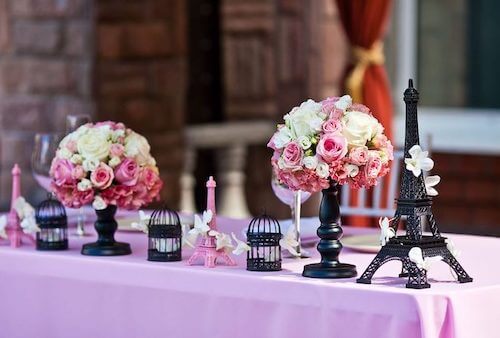 The French always incorporate art into their celebrations and so should you! Have art pieces (replicas of French paintings or artworks by the students) hanging on the wall.
Champagne-coloured decor works brilliantly with this theme. And do ensure your attendees wear high-fashion clothes!
33. Animal Kingdom
This too asks for a green venue. But, this one has a twist. Your attendees must show up in animal print clothes!
The decor can also include animal patterns like cheetah drapes or zebra-patterned wall.
34. Starry Night
Have you ever been to an event whose theme is entirely inspired by one theme?
The Starry Night is an iconic painting by Victor van Gogh. You can see the picture below for reference.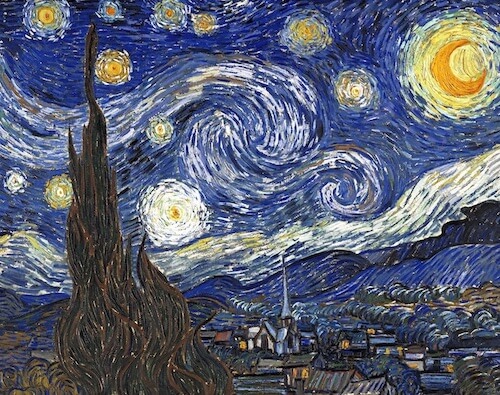 You can simply print this on a large cloth, use it as the backdrop and you're good to go!
The rest of the decor can be blue, black, and white.
This is simple to do yet, is mesmerizing and really out of the box. No wonder it is one of the top prom themes!
34. Yule Ball
This theme is for all Harry Potter fans. It will require a lot of work with glass decor, and that too will need to be spiced up with great lighting.
This theme must also capture the beauty of winter. You can do so with white decor and blue lighting.
36. Haunted House

Think of this theme as a combination of prom and a Halloween party. Recycle all the Halloween decor and organize a creepy but cute party!
37. Egyptian Dream
Egyptian decor is not readily available in the market. So the art society of your school or college will really have to work hard to bring this theme alive.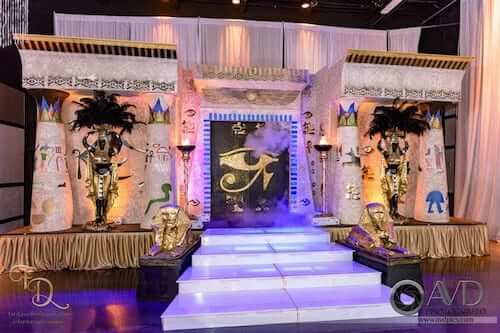 Try to recreate sculptures of pyramids, mummies, and Egyptian Gods. There are also a lot of Egyptian symbols you could use as hanging decor from the ceiling or wall.
38. Boho Chic
This is on the list of top prom themes because of the ease with which it comes.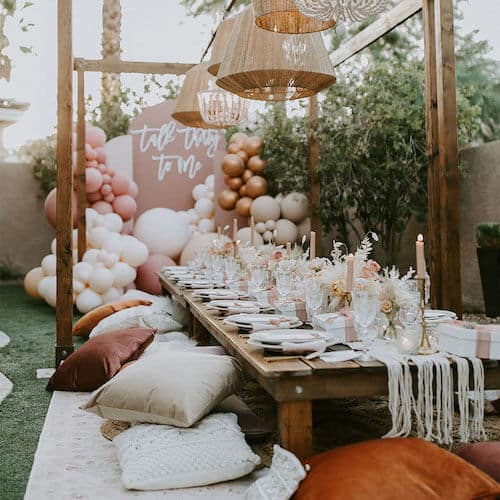 You need all things rustic and natural to bring this theme alive. The color palette can be light pink, brown, and white. Add hints of green too!
39. Underwater
This theme screams blue and splashes of colors in between. Marine life is extremely colorful.
Have the art team work hard on creating sculptures or paintings of all kinds of sea creatures.
Have amazing seafood on the menu as well. If not, vegetarian sushi is a thing these days!
40. Go Punjabi
Punjab is home to amazing food. But, a Punjabi food menu won't be the highlight of this event.
Have a dhol player and play trending Punjabi songs throughout the event to keep your audience engaged.
You can treat your attendees even better by giving them complementary turbans and hair braiding sessions.
41. Sparkles
This shiny idea will forever be on the list of top prom themes.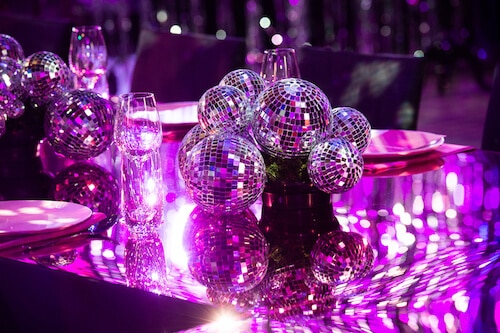 Have lots of sparkly tassels throughout the event. This works best against dark blue or black backgrounds.
B. Conclusion
We hope this long list of top prom themes is enough for you to find the one that you need.
Now, your next step should be to get started with the organizing part. To help with that, we have a detailed guide on prom planning.
Remember that EventTube is with you at every step of your event planning. Sign up for our newsletter so we can extend our services to you personally.