Holi is one of the most loved festivals in India. It is also when people come out dressed in white, ready to play with colors.
Sounds simple, doesn't it?
The same simplicity doesn't apply to the Holi celebration in the office. Here, you're bound by many rules and restrictions. It could be due to lack of space, regulations against loud music, and even restrictions of a coworking space.
But, you need not be worried anymore. You'll find the answer to all your questions in this article. Find the perfect idea for your Holi celebration in the office in the article below.
1. Colors of Your Personality
There are lots of theories surrounding colors. One of them happens to be related to personality.
For example, the color red represents energy and passion. There are lots of personality traits you can attach to colors.
You can refer to this diagram to understand better. While we are not here to comment on the accuracy of this diagram, we do think it holds potential for a fun activity.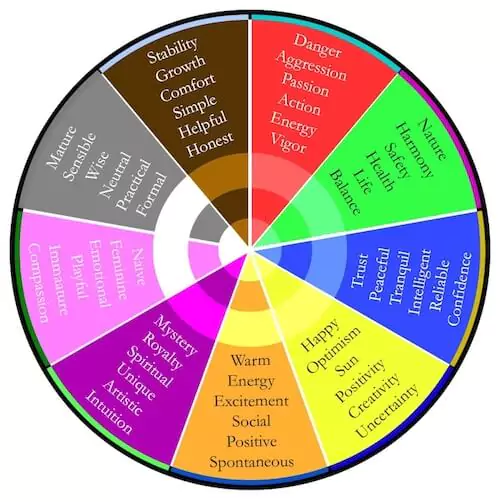 So, what you'll have to do here is ask people to choose personality traits from the diagram above. They must pick the one they resonate with the most. Then, they'll have to come dressed in that color.
In the end, have an activity where they explain why they chose a particular color. They must also share an incident of their life that resonates with the color.
For example, X dresses in orange clothes and mentions how they are an innately positive person. The incident could be something like how they were positive even though their startup wasn't getting any funding.
You can also take it up a level by also adding an award for the best-dressed person.
2. Let's Go Lego
For Indians, lego may or may not have been an integral part of our childhood. But, we do see an opportunity here.
Legos not only make up for a fun activity but are also very colorful.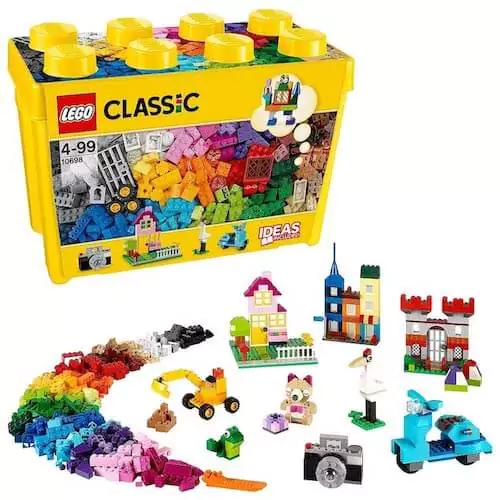 So, this activity would need the employees to come up with the most interesting lego creations. They just have to join the blocks and the rest is up to their creativity.
You must add a time limit to create a competitive environment.
3. Gujarati Holi Celebration in Office
This festive dance form from Gujarat is always a hit. You must include a Ghoomer masterclass followed by a group dance in your Holi event. We recommend a dance instructor so that even those who don't know how to perform can join in.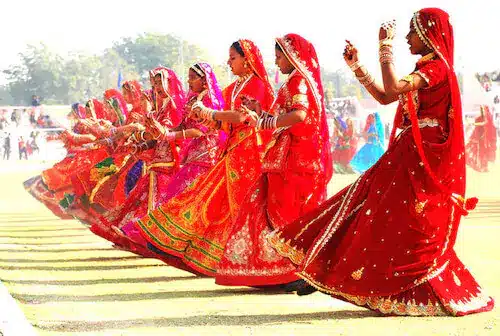 4. Cafe Canvas Day
This idea holds a less loud yet colorful way of celebrating. For this, you'll need to purchase mini canvases, paints, and brushes as per the number of employees participating.
Then, the event will unfold in a cafe setup where they can enjoy food while painting canvases.
5. Holi Bingo
We all played Bingo in our childhood. There's something about striking off the numbers and getting to the finish line first that makes this game evergreen.
You can easily incorporate it into your Holi celebration in the office. The best part is, you can even execute this idea if your team is working remotely. You just need to email them the Bingo template and you're good to go.
As a gift to our EventTube community, we've designed a Holi Bingo template for your office event. You will find it at the end of the article.
6. Mystical Holi Celebration in Office
Here's a Holi event idea when you've tried every other idea on all the lists online. It's simple yet packs lots of excitement.
For this, you'll have to hire a tarot card reader. You can do this through online resources or better yet, ask around for any contacts.
Then, your employees will get all the answers about their past and future. It makes for a fun and revelatory experience.
7. Rang Barse Without the Rang
"Rang Barse Bheegi Chunariya…" is a song imprinted on the minds of most Indians through their Holi celebrations.
India has a great selection of songs when it comes to Holi. So, you could have a dance party to these songs if your office doesn't allow for colors, water games, and drinks.
We are including our favorite playlist for you to play at your party as well!
8. Wall Painting
If painting on canvases sounds too dull, then it's time for something bigger and better.
For this, you will need a plain wall in your office. Or, you can also contact NGOs and ask if they need any of their walls/properties painted for free.
Then, you will have to get your employees to spray paint or temporary wall paint. To ensure that the result is actually beautiful and not something you need to cover up, hire an artist. The artist will guide employees on how they can improve their technique and also draw outlines to paint within.
9. Shoe Painting
Another fun activity can be to customize sneakers. For this, you will need to get fine brushes, white sneakers, and acrylic paints.
Reward the best-painted sneakers with prize hampers.
10. Foolon Ki Holi
We've mentioned a lot of ideas for your Holi celebration in office. But, most of them require paints and can be messy while cleaning.
So, to help you solve this problem, we're bringing you Vrindavan's solution. This city in India is famous for celebrating Holi with flowers and you could take the same direction!
11. Halvai Holi
We love that every Indian festival comes with its own set of sweets. Gujiya is the most loved sweet during Holi.
This idea is inspired by the Indian culture where the entire family sits down to make Gujiya. The frying and the masala-making part is the most difficult, so the kids were usually left to shape the gujiya.
So, why not organize gujiya-making activity and distribute tasks as per employees' preferences? This could be followed by a charity sale of those gujiyas, or by simply enjoying them.
12. Whose color is it anyway?
Have you ever heard of the term "his/her personality is very colorful"?
Well, this exists for a reason. This event idea is very closely related to the color wheel that we discussed in the diagram above.
But, this is a type of guessing game. You will have to describe a person using only colors and the rest will have to guess who you are talking about.
For example, a guessing prompt could go like "She's a big orange ball of energy, like the winter sun. She also has specks of green as manages to maintain balance and peace in her surroundings".
13. Colorful White Elephant
Unpopular opinion: white elephant gift exchange is more interesting than Secret Santa.
But, why are we discussing this when Christmas is far far away? It is because we've come up with a gift exchange idea for Holi inspired by white elephant.
For this, you will have to ask all employees to pool in random gifts wrapped in a color allotted to them. Then, on the day of the gift exchange, ask them to pull out chits with colors on them. Then, they will get the gift wrapped in that color.
For example, XYZ draws a chit that says red. Then, they can pick the gift that's wrapped in red wrapping paper.
14. Holi Potluck
This Holi celebration in office will be a hit amongst the foodies.
All you need is a buffet curated specifically for Holi. Some of the items you must include are malpua, jalebi, and thandai. Rest could be what is famous in your region/state.
We highly recommend that you turn this into a potluck event where your employees also bring homecooked Holi delicacies.
15. Holi Karaoke
Well, if you can't dance or throw colors, you can definitely sing your hearts out to celebrate.
Fashion Show
To keep things simple, also ask your employees to show up in their most outrageous colorful outfits.
The best-dressed one takes home a Holi hamper!
16. Post-it Holi
Another very wholesome Holi celebration in office can be done using post-its. But how?
It's simple really, you ask your employees to stand in a circle formation. Then, bring out your colorful neon post-its, and ask an employee to stand in the center.
Rest of the people can then take one post-it each to write a sweet message for the one in the centre.
We are sure that each person who takes a turn standing in the middle will go home smiling.
17. Face Painting
Another no-mess idea is face painting! For this, you will need artists and safe paint for your skin. Then, your employees can take turns deciding what they want to be painted on their faces.
18. Scavenger Hunt

We've all had scavenger hunt parties in office, but this one has a Holi twist.
All the clues must be related to colors. For example, a clue could be "look for something in the green area" and hide the next clue in the office garden area.
19. Offsite Pool Party
If your company has the budget for it, we highly recommend a pool party. This is where a classic Holi celebration with plenty of water and colors can happen.
20. Pani Puri Competition
We are all guilty of indulging in this famous Indian snack all throughout summer. And, at times, we have even competed with our friends to see who finishes the whole plate first.
You could easily be doing the same at your office. You will just need a gol gappa/pani puri vendor who can prepare the dishes as fast as the contestants are eating.
We highly recommend getting your local seller on board. Not just because you'll help a person who actually needs it, but these pani puris also somehow taste better than the packed ones.
22. Cool Marathon
Take the team out for a run. But, don't forget to include the best drinks to replenish during and after the marathon event.
23. Pushkar Holi
Pushkar has the best Holi parties. We know it's a little off-track from the whole concept of "office parties". But it's a Holi experience everyone must have once.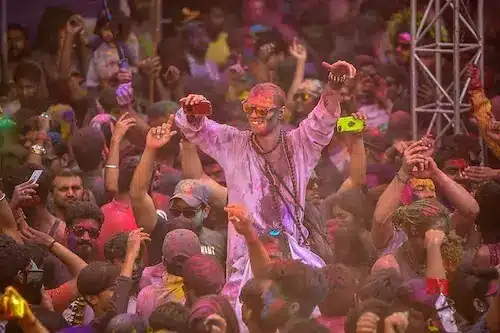 If your company allocates budgets for office trips, use it to celebrate Holi at the same time. Take your employees to Rajasthan to have a one-of-a-kind Holi experience.
24. Lucky Balls
Here's an interesting game for you to try out. For this, you will need:
4 baskets (closed ones, not the basketball basket)
Lots of balls in 4 colors
A bowl with chits having 4 colors
As for the instructions, everyone will take a turn trying to put balls in baskets separately for each color. For example, only putting red balls in one basket and blue balls in another.
Then, after the timer starters ringing, they will pull out a chit from the bowl. Next, only the balls matching the color written on the chit will be counted.
Say, XYZ managed to secure 10 red balls, 2 green balls, 6 yellow balls, and 8 blue balls. Then, XYZ pulled out a chit that said "yellow", so in the end, he only managed to secure 6 balls.
In the end, the person who secures the most balls in the basket wins. This game is a hit not only because it requires skill, but luck also plays a great role.
25. Dhol Party
Hire a dhol wala from a wedding band company, and let your employees have half an hour of joy to dhol music.
26. Where's the Coin?
We are guilty of finding an idea inspired by Indian wedding rituals. The couple often has to find a ring in milk as a part of their wedding ceremony.
The same idea can be executed with colored water and coins. Whoever finds the coin, moves to the next round.
27. Stomp Away
This idea calls for an open space where there's no issue splashing water.
To execute this idea, you'll need two sets of colored balloons. Fill them up with water and keep the colors separately after dividing the area in two.
Then, make teams and ask the them to stomp. And whichever team bursts all the balloons first wins!
28. Blindfolded Holi Celebration in Office
Well, interesting name, isn't it? But put your dirty minds to rest. We are talking about a drink-tasting game.
You could have any drinks like roohafza, thandai, or even bhaang. Then, you'll have to blindfold your employees and see what they guess. To make the game more challenging, mix up a few drinks and ask them what's in the cocktail.
29. Pop The Balloon
Make use of the office soft-board and paste small balloons on it using double-sided tape. Then, you get people to shoot darts at them. Give each person 3 chances and see who performs the best in the least time.
And now, we've come to the end of our very long list of Holi celebration ideas.
And as promised, here's your Holi Bingo template that we designed: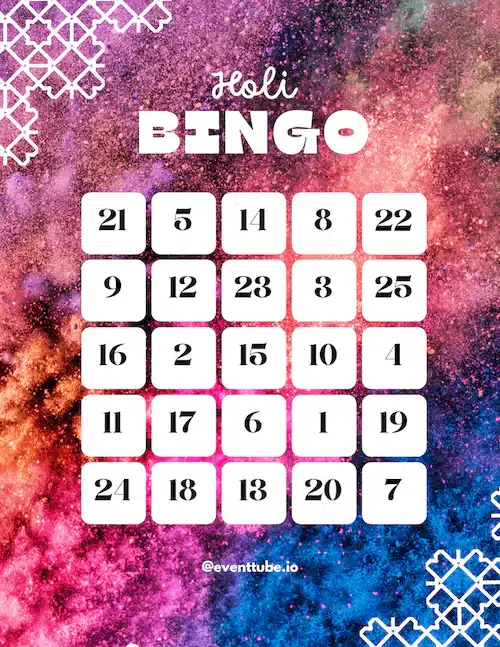 If you want more such event ideas, stay connected by signing up for our newsletter. We will notify you about similar articles without spamming.
And, if you're looking for office event ideas in general, this is an article you would want to read.